Qatar ondemns Attack on Riyadh Oil Refinery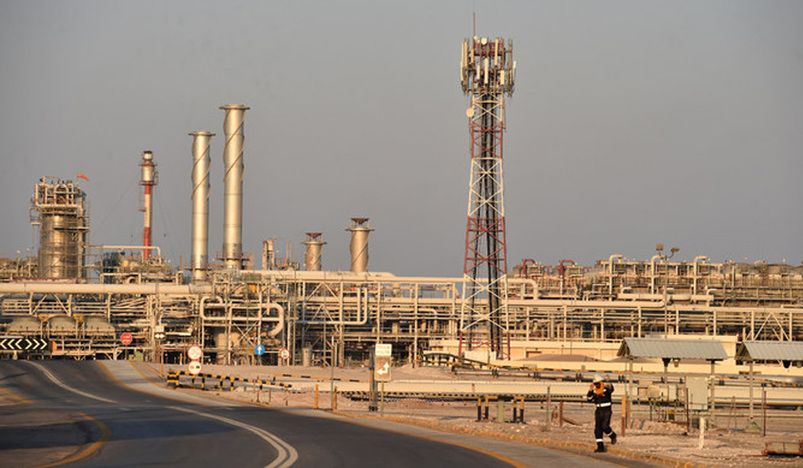 Abqaiq and Khurais oil facilities in Saudi Arabia
The State of Qatar has expressed its strong condemnation and denunciation of the attack on the Riyadh Oil Refinery in the sisterly Kingdom of Saudi Arabia.
In a statement today, the Ministry of Foreign Affairs considered targeting vital facilities a dangerous act of sabotage that contradicts all international norms and laws, and would affect the security and stability of energy supplies in the world.
The statement reiterated the firm position of the State of Qatar in rejecting violence and targeting civilians and civilian facilities, regardless of the motives and reasons. (QNA)
Saudi Arabia condemned on Friday a drone attack on an oil refinery in the capital Riyadh.
The energy ministry said the attack, which resulted in a small fire, happened on at approximately 4:40 a.m. on Thursday and caused no deaths or injuries.
The ministry said the supply of petroleum and its derivatives were not affected, the Saudi Press Agency reported.
It said that these terrorist acts do not target the Kingdom alone, but rather aim, in a broader way, to destabilize the security and stability of the world's energy supplies.
The ministry reiterated Saudi Arabia's call to countries and organizations to stand against these sabotage and terrorist attacks, and to confront all parties that implement or support them.
Though there was no mention of who may have carried out the attack, the Iran-back Houthi militia in Yemen frequently launches drones and missiles toward the Kingdom.