Qatar National Team wins Bronze at Miami Beach 2023 King of the Court Tournament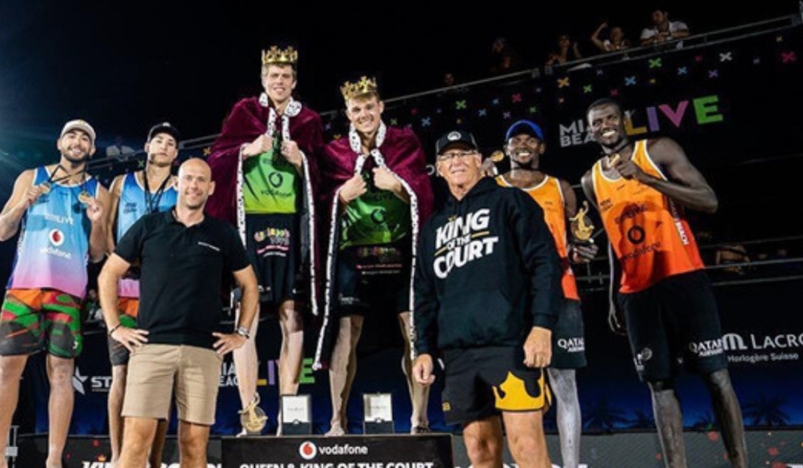 The Qatari national team emerged in third place behind Estonian duo (Nolvak/Tiisaar) and the Chilean duo (Aravena/Droguett) in the competitions
Qatar's beach volleyball national team consisting of the duo Cherif Younousse and Ahmed Tijan won the bronze medal at the Miami Beach 2023 Tour in the King of the Court Tournament.
The Qatari national team emerged in third place behind Estonian duo (Nolvak/Tiisaar) and the Chilean duo (Aravena/Droguett) in the competitions that were held for four consecutive days.
Younousse and Tijan ranked third in the world ranking, which was recently issued by the International Volleyball Federation (FIVB).
The 2020 Tokyo Olympic Games bronze medal winners, the Qatari team has also achieved many distinguished results in recent years making the team one of the world's first teams in the world rankings.
The Qatari national team was recently crowned winners of the Asian Volleyball Confederation (AVC) Beach Volleyball Continental Cup Championship for men and women - (Western Zone) title after (2-1) victory over Oman in the final of the championship hosted by the Qatar Volleyball Association (QVA) at the beach courts at Al Gharafa Sports Club, and qualifies for the 2023 AVC Beach Volleyball Continental Cup.
Source:- QNA