Qatar National Library Marks Ramadan with Myriad Cultural Activities and Workshops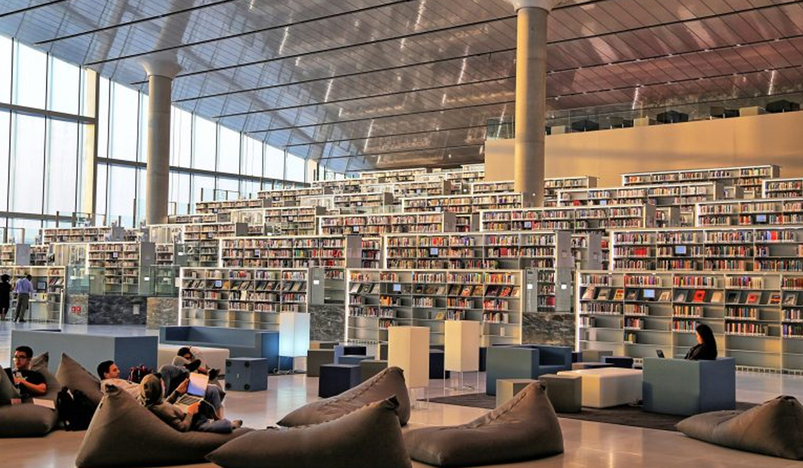 Qatar National Library
The Library will host three important events dedicated to the study of Qur'anic manuscripts. On 30 March, the Library will gather international experts who have studied the traditions of the production of Quran manuscripts over 14 centuries and over a sprawling geographical area. In collaboration with the Center for Manuscript Studies at Fatih Sultan Mehmed Waqf University in Istanbul, a lecture will be given on new scientific approaches to studying Quranic manuscripts that include sciences and research disciplines on new scientific approaches. Finally, a Qur'an recitation session will be held on 13 April, allowing participants to recite the Quran from manuscripts dating back from the first and second Hijri centuries.
On 5 April, the Library will host an online session for participants to learn about how different cultures around the world mark the month of Ramadan.
On 5, 12, 19 and 26 April, the Library will also host online sessions for children to learn about the great figures in history such as the messenger, Prophet Muhammad (peace be upon him), and his companions.
In celebration of the International Day of Sports and Peace, the Library will host an online session on 6 April with Sara Al-Mesnad, Head of the International Cooperation Section at Qatar Olympic Committee. She will discuss the vital contributions of sports and physical activity for people with disabilities and explore public awareness of the inclusive sports available in Qatar.
Honoring the month of World Autism Day on 7 April, the Library will host an online session in which speakers with autism will share their experiences, insights and opportunities in the realm of libraries. On 23 April, the Library invites members to a workshop at the Childrens Library to learn about writing narrative poems.
The Library will host sessions for children and young adults on the life of the Messenger, Prophet Muhammad (peace be upon him), the last of the prophets. The English sessions will be held on 7 and 14 April and the Arabic sessions will be held on 21 and 28 April.
On 9 April, the Library will host a session for educators and parents to learn about the difference between behavioral challenges and sensory challenges and the types of sensory issues for children. The session will be presented by Bassam Adel Hamad, Occupational Therapist at Qatar Foundation Learning Center.
The topic of the environment is central to the sustainable development of Qatar and the world. On 13 April, the Library will host an online session where librarians will show participants the online resources related to energy and environmental science.
Source: QNA