Qatar National Library Marks New Academic Year with Variety of Workshops and Events in September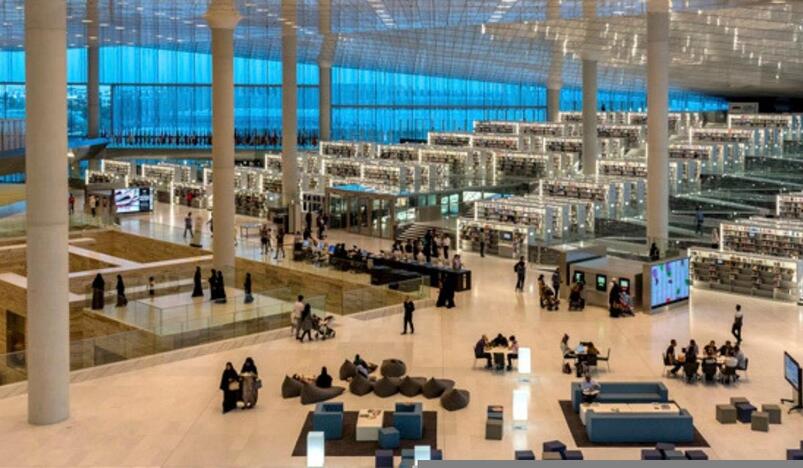 Qatar National Library Marks New Academic Year with Variety of Workshops and Events in September
Qatar National Library is set to host an exciting lineup of events and workshops for members this September, focusing on heritage and research as well as health, education and learning to support children, parents and teachers for the new academic year. The Library will also hold a lecture on sports event management in Qatar and accessibility features for spectators with disabilities in the run-up to the FIFA World Cup Qatar 2022.
On 3 September, researchers are invited to attend a one-day event dedicated to strengthening their skills through three technical workshops that give oversight of both quantitative and qualitative methodologies.
On 3, 10, 17, and 24 September, the Library will host its second "Young Adults Coding Camp," in collaboration with AdStep, an EdTech start-up led by a group of engineers from Qatar University. The sessions aim to equip young adults with technical skills related to coding, robotics, gaming and design.
On 6 September, the Library will host "The Creative Writing Circle for Adults" which provides an opportunity for creative writers to come together and share their work. The group provides inspiration, feedback and encouragement in a supportive environment.
With the beginning of another academic year, children with attention deficit hyperactivity disorder (ADHD) need specific strategies and a special classroom environment that supports their learning. Teachers are invited to join this lecture on "Regulating Behavior in a Classroom Environment for Students with ADHD" on 10 September, to learn about some of these strategies and ways to put them into practice.
The Library will host a series of seminars on 11 and 17 September, where parents are invited to learn skills, tips, tricks, and habits to support children to get to the next level in their academic lives. The seminars will cover topics ranging from human psychology, neurolinguistic programming and physiology to smart ways to study, how to construct an essay and how to improve your memory.
On 14 September, the Qatar Philharmonic Orchestra will be back at the Library to perform Schuberts Octet in F Major. This beloved titan of the chamber music repertoire comprises six movements and effuses a tender warmth of expression and lyrical beauty from first note to last.
On 15 September, the Library will host "FIFA World Cup Qatar 2022: Accessibility for Spectators with Disabilities," a practical discussion guide to raise awareness about the accessibility features of FIFA 2022 to ensure that the unique atmosphere, matchday services and passion for the event can be shared and enjoyed by everyone, regardless of physical ability. The program will be presented by representatives from the Supreme Committee for Delivery & Legacy and Qatar Social and Cultural Center for the Blind.
On 15 September, the Library invites teachers and parents to a workshop that discusses how to nurture and guide gifted and creative children to help them get the most out of their talents.
Then, on 18 September and with the FIFA World Cup rapidly approaching, the Library will host a lecture that will cover the historical aspects of managing and hosting large sporting events as well as the current and future implications for Qatar. Guest speakers for this event will be Dr. Danyel Reiche and Dr. Matthias Krug. Dr. Danyel Reiche is a Visiting Research Fellow at the Center for International and Regional Studies (CIRS) and an Associate Professor at Georgetown University in Qatar where he leads a research initiative on the FIFA World Cup 2022. With Paul Brannagan, he published the book Qatar and the 2022 FIFA World Cup: Politics, Controversy, Change (Palgrave Macmillan 2022), and edited the volume Handbook of Sport in the Middle East (Routledge 2022). Dr. Krug is an academic and author of Journeys on the Football Carpet, the first book published about Qatars incredible football journey.
Finally, the Library, the regional IFLA Center for Preservation and Conservation in the Arab Region and the Middle East, will host a webinar on 27 September to highlight the efforts of the National Center for Manuscripts in the Adrar region of Algeria, known for its many family-held collections, which contain a vast number of manuscripts. The lecture will be presented by Belfakir Ahmed, a specialist in the preservation and conservation of manuscripts. 
Source: QNA