Qatar National Commission for Education Organizes Second Student Gathering on Human Rights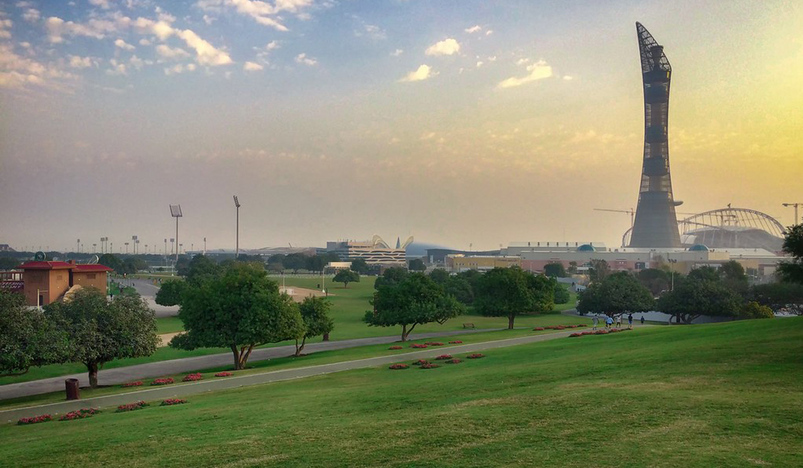 Aspire Park
The Qatar National Commission for Education, Culture and Science has organized, in conjunction with the Social Sciences Department at Qatar University's Faculty of Arts and Science, the second virtual meeting on human rights under the title "Coronavirus Pandemic ... between Rights and Prevention".
In an opening speech, Head of the Social Sciences Department at the Faculty of Arts and Sciences at Qatar University Dr. Fatima Al Kubaisi said that the participation of students in these events is an opportunity for them to develop their different skills, and to get informed about the issues at hand and care for them, explaining that the human rights issue is one of the important issues that are addressed in all cases. The Department also pays attention to this topic by offering courses dealing with it, to spread culture about it in various places, for the benefit of the Qatari society, she said.
For his part, Acting Secretary-General of the Qatar National Commission for Education, Culture and Science Ali Abdul Razzaq Marafie praised the ideas and presentations presented by participants in the forum, especially after its two-year interruption due to the Coronavirus (Covid-19) pandemic.
He pointed to the state's keenness to spread and consolidate the culture of human rights, such as making the health of all citizens and residents among its most important priorities, and by providing everything that preserves human health, as it is the first building block and the cornerstone in the advancement and progress of any society. He said that this is clearly manifested in Qatar National Vision 2030, which is in line with the United Nations Sustainable Development Goals especially with regard to the third goal (good health and well-being).
For her part, Executive Director of the Infection Control Department at Hamad Medical Corporation Dr. Jamila Al Ajmin spoke about the beginnings of the emergence of the Coronavirus and its spread in all countries of the world, pointing out that the State of Qatar responded to the pandemic early, and made efforts to address it. She reviewed some of the precautionary measures followed by the state, which took place in several stages, such as preparedness, research and investigation, isolation and containment, continuation of applying procedures and gradual lift of restrictions and return to normal life. She also referred to the measures that contributed to the student presentations dealt with some health titles such as the concept of psychological health and mental health, mental illness, psychiatric medicine versus psychological services, relationship between the patient and the doctor from the point of view of human rights and the legal rooting of health in the 2030 Agenda. (QNA)