Qatar Museums Provides Free Online Tours, Workshops, and Storytelling Activities this May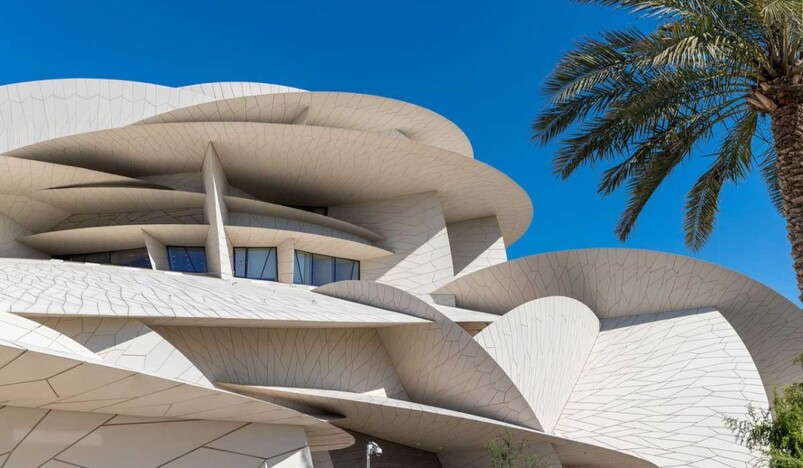 A wide range of online activities from QM await students
Every Sunday and Tuesday of May, The National Museum of Qatar (NMoQ) hosts virtual field trips. 
Amongst the themes that the virtual field trips offer are: Life on the Coast in Qatar, Qatari Architecture, The Discovery of Black Gold and transformation in Qatar, and The Modern History of Qatar. 
The online live tours will be from 9:00 am - 12:00 pm and are delivered in eight languages. 
All activities are free, and one can register by visiting QM's website in the "Whats on" section . 
"Students can now enjoy the wonders of the National Museum of Qatar from the comfort of their homes or classrooms," said NMoQ.
Another exciting workshop is The Iznik Design and the Life Cycle of Plants. Iznik tiles design is used as a guide for understanding the life cycle of plants. Accordingly, participants will be expected to create a diagram to explain what they have learned. Next, they will plant their seed and track its growth process according to the plant journal. 
In Mia Architect I.M. Pei, school students will enjoy learning how Islamic architecture inspired the museum's design.
Students will also learn about different decorative motifs found in Islamic manuscripts in The Art of Illumination.
As for the Calligraphy Workshop on Geometric Patterns in Islamic Art, students will get to know the importance of geometry in Islamic manuscripts.
NMoQ will also be hosting storytelling sessions virtually on Mondays and Wednesdays, and there will be games and hands-on activities discussing the dugong's underwater home and their challenges.