Qatar move up one place in FIFA Ranking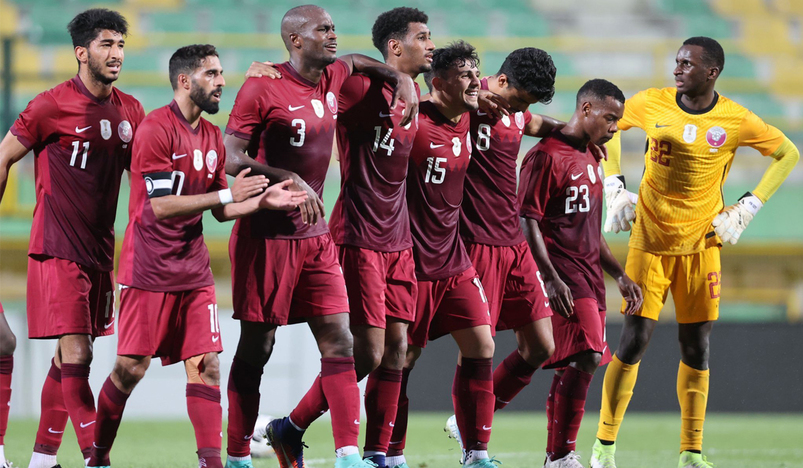 Qatar National Team
Asian champions Qatar moved up one spot to 48th in the most recent FIFA Ranking, which was released on Thursday by the game's governing body.
Since there are no changes to the top 20 from June and the majority of the 58 international men's matches take place in Africa and Asia, Iran is the other Asian team to move up one spot (to 22nd, plus 1).
The FIFA World Cup hosts, Qatar, are now competing in a Four-Nation friendly tournament in Austria in order to be ready for their debut in the largest event in the sport.
Al Annabi defeated Ghana in their second game and will face Jamaica in their last match on Thursday. They drew with Morocco to open the competition.
In the meantime, Brazil maintained their lead in the FIFA World Ranking for August, with Belgium and Argentina remaining their primary rivals in second and third place, respectively.
Two nations, Botswana (146th, plus 3) and Mauritania (107th, plus 3), have been performing well, as evidenced by a rise of three spots apiece in the rankings. They are now jointly the two most improved sides in terms of locations thanks to their development.
In addition to the aforementioned African pair, other teams outside the top 100 included Bermuda (168th, plus 2) in CONCACAF, Mozambique (116th, plus 2), and Angola (120th, plus 2).