Qatar Managed to Quickly Overcome Repercussions of COVID-19 Pandemic: IMF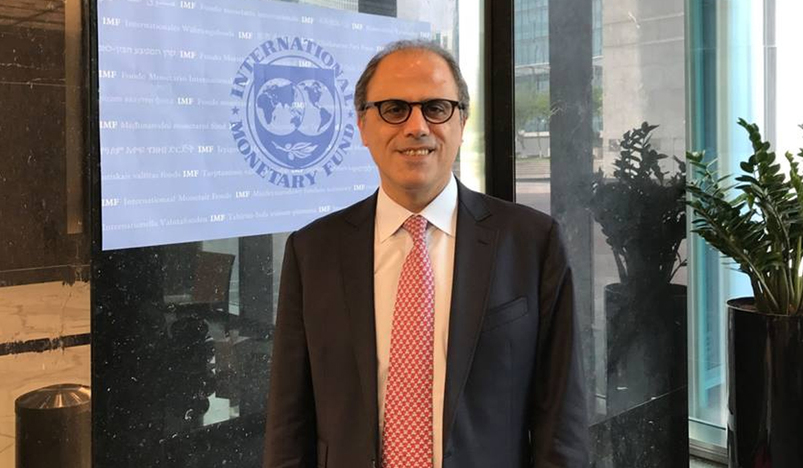 Jihad Azour
The International Monetary Fund (IMF) underlined that the State of Qatar was able to quickly overcome the repercussions of the COVID-19 pandemic, through the measures and mechanisms adopted by the government to support the sectors most affected by the pandemic.
Director of IMF Middle East and Central Asia Department Jihad Azour said that the measures undertaken by the State of Qatar to confront the coronavirus pandemic contributed to raising the growth levels of the Qatari economy, backed by the improvement in oil and gas prices, and the investments made by the country in preparation for the FIFA World Cup Qatar 2022.
Azour gave his remarks in response to queries from Qatar News Agency (QNA) during a press conference held in Amman Wednesday to discuss the "World Economic Outlook" report for the Middle East and Central Asia region. He said that the Qatari economy is expected to grow by 3.4% in 2022. He also expected that Qatar's production of natural gas will rise at the medium level, to become the largest LNG exporter.
With regard to the Middle East and Central Asia region, Azour noted that the war in Ukraine is expected to affect the rapid recovery of monetary and fiscal policies in the region, whose economies were affected by the spread of the mutant "Omicron". He expected the region's GDP growth to decline by 5% in 2022, after reaching 5.8% last year.
He added that inflation rates in the region are expected to decrease to 13.9% this year, compared to 14.8% past year.
At the global level, the IMF report expected the global economic growth to slow down to 3.6% in the current and next year, compared to the 6.1% growth achieved by the global economy last year.
Source: QNA