Qatar Law on Pet Ownership — Health and Transport of Animals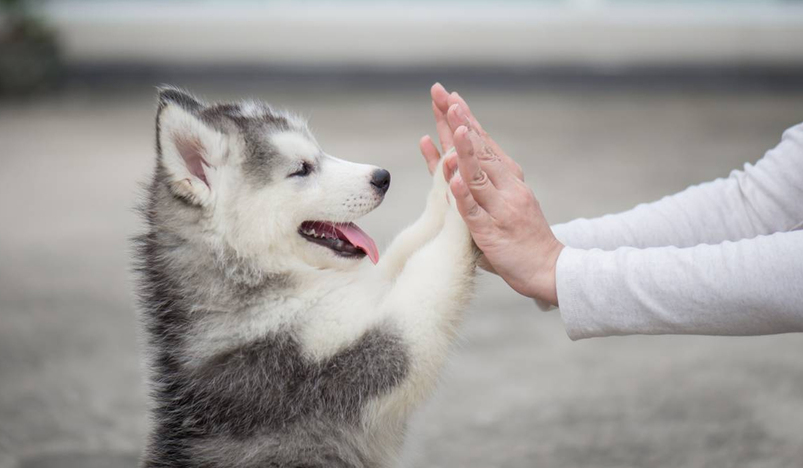 Qatar Law on Pet Ownership — Health and Transport of Animals
Do you have pet animals or want to have one? Can you bring them to Qatar and have them live with you? The answer to these questions is yes.
Having pet animals under your custody is possible in the country if you adhere to the legal procedures on pet ownership.
The Ministry of Municipality and Environment's Department of Animal Resources is in charge of animal control and veterinary supervision of animal diseases.
What is the role of the department?
It issues import permits, and oversees the exportation, transfer and transit of pets across borders.
Cats and Dogs
1. There is a licensing system for cats and dogs in Qatar. 
2. Dogs are generally not allowed in public places, including parks and the Corniche.
3. Dogs are allowed on some beaches, provided that they are leashed at all times.
4. Pet owners are encouraged to provide IDs for their pets through the use of tags, tattoos and microchips. The Department of Animal Resources offers a free trap, neuter and return program for cats that are microchipped.
5. Both the police and Animal Resources are authorized to catch and handle stray dogs. 
6. Hamad General Hospital offers pet cremations for QR1,000. 
Import a Pet
To obtain an import license, visit one of the Department of Animal Resources' veterinary clinics on Al Matar Street, Al Rayyan or Al Shamal. Fill out an import request form and bring the following documents:
1. A copy of the owner's ID
2. A copy of the animal's current vaccination record (rabies certificate is required)
3. To be eligible, the pet must be more than four (4) months old, and has been given its vaccinations at least 30 days before the date of travel. 
4. The import permit is valid for one (1) month. Authorized pets may be imported as cargo or excess baggage. The Doha International Airport keeps incoming animals at a special facility before they clear customs. 
Apply for Dog Import Permit
Individuals may submit a request to the Animal Resources Department at the Ministry of Municipality and Environment (MME) to obtain a permit to import dogs.
Online Instructions
1. Enter your username/QID no. and password.
2. Click on "Animal Resources Department", then "Apply for Dog Import".
3. Fill out the online form, entering personal details and service details.
4. Select type of shipping and place of receiving the service.
5. Select exporting and transit countries.
6. Attach a copy of applicant's QID, and vaccination card.
7. Attach approval of Ministry of Interior to import certain dangerous dog breeds.
Additional Information
For inquiries, technical problems or complaints, please call at: 998 over 24 hours, or send an email to: info@mme.gov.qa.
To request for a Veterinary Health Certificate for Dog and Cat Export, click here.
If you are travelling with animals, please check Hamad International Aiport's Travellers with Animals guide. 
Banned Breeds
The following breeds of dogs are not allowed to enter Qatar:
• American Staffordshire Terrier
• Boerboel
• Boston Terrier
• Boxer
• Bull Terrier
• Bulldog
• Chinese Shar-Pei
• Doberman
• Great Dane
• Japanese Akita
• Neapolitan Mastiff
• Afghan Hound
• Rottweiler
• Staffordshire Bull Terrier
Animal Rescue
Qatar Animal Welfare Society (QAWS) is a non-profit, volunteer-based animal rescue shelter based in Doha. It runs an adoption program and can help pet owners with their lost and found efforts. 
Q. Where do the animals come from?
A. There are a variety of reasons, some of which are very avoidable. If an animal comes to the QAWS and is 'surrendered' (meaning that the owner or caregiver hands the animal over to it in person) it will know the circumstances of where the animal came from and why it is being surrendered to it.
If the animal is abandoned at QAWS in a box or tied to a gate or found as a stray at QAWS or elsewhere, then the organization is unaware if the animals is a stray or if is has been abandoned.
Some of the most common reasons for the animals coming to QAWS are that the owners have not realised the time or commitment (financially, emotionally etc.) a pet requires and now don't want it, they might be moving to a new house and are unable to keep their pet or they might be leaving Qatar and don't want or cannot afford to take their pet with them.
QAWS also has cases of owners no longer wanting an animal now that it has grown up and is no longer a cute little puppy or kitten or that the animal is sick and the owner doesn't want to pay for treatment. It also has a lot of people who will rescue a stray cat, dog, kitten or puppy from the street and want to find it a new home. This may be a single kitten, a pregnant dog or cat about to give birth or a whole litter of kittens and puppies.
Q. Where does the money come from?
A. You! QAWS does not receive any funding and the shelter is run purely on donations from kind people like you.
Q. What animals do QAWS takes in?
A. It will take in any animal that needs it as long as it has the space and the knowledge to look after them. If it can't take them because they are wild animals - it will help find them a suitable place to go.
Q. What happens if someone wants a pet?
A. First they would need to come down to the shelter and talk to one of the members of staff. QAWS would speak with the prospective adopter about their living circumstances (who they live with, what type of the accommodation they live in, do they have any other pets), their lifestyle (are they an active or quiet household, are they home most of the time or spend long periods of time out of the house) and then we would recommend animals to suit them. If it important to consider all these factors to ensure not only the well being and happiness of the animal being adopted but the people who are adopting the animal.
Q. Are the animals free to take?
A. No. None of our animals are free. Because QAWS does not get any funding, it asks that anyone adopting a pet makes a donation to QAWS so that we have the money to help the next animal that needs comes in to the shelter. There may be certain circumstances where we would also ask a person who is adopting an animal to make a contribution to their vets bill if they have required specific treatment.
Q. Why are the animals neutered?
A. There are huge number of stray and unwanted animals already both in Qatar and around the world and by neutering our animals, QAWS is trying to avoid contributing to this problem. You might love your dog or cat but do you want them if you can't find the puppies or kittens new homes? There are also many health and behavioral advantages for neutering your animal.