Qatar is all set to host Expo 2023 Doha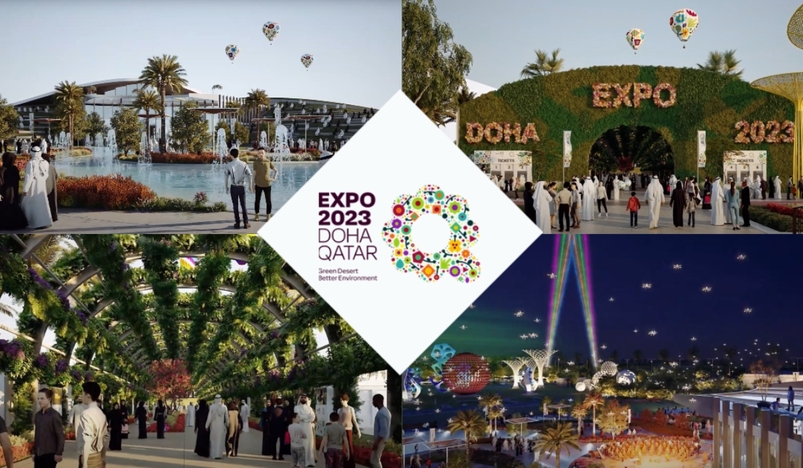 Expo 2023 Doha
Qatar is 'ready and prepared' to host 179-day Expo 2023 Doha, second largest event that the country will be hosting after World Cup Qatar 2022, an official has said. 
Expo 2023 Doha happening from October 2, 2023, to March 28, 2024, was originally scheduled for 2020, but postponed due to the COVID-19 pandemic.
"We've been ready to host the Expo 2023 Doha for a long time! We're now ready and prepared to make sure that the first and biggest horticultural event in the Middle East will be a success," Expo 2023 Doha Secretary General, Mohammed Al Khouri, told The Peninsula.
"Qatar's historical hosting of the World Cup has been an extraordinary achievement for the country. It also demonstrates our unmatched experience when it comes to organising and hosting global events and, most importantly, it showcases Qatari hospitality to the world," Al Khouri said.
He explained that the expo will make use of the World Cup's signage and furniture "delivering on the sustainability commitment of both events."
The 179-day event will be held in Al Bidda and preparations are advancing at a fast pace and various key items are close to completion. Al Khouri said the 1.7m2 space of the park will be divided into three main areas: International Zone, Family Zone and Cultural Zone – hosting different activities for all visitors including families and kids, tourists, gardening aficionados and business visitors. 
The Secretary General revealed that final works are in place for the International Zone and the main Expo's legacy building called the Expo House will be opening soon for the public. 
"Other Expo flagship pavilions and buildings are also well underway, and all contractors are working round the clock to finalise the facilities, while we are collaborating closely with our partners from different countries to ensure that all pavilions are completed in a timely manner," he said.
The theme for Expo 2023 Doha is "Green Desert, Better Environment" aimed to address the challenges that hot desert countries face in the field of desertification and sustainability. It will also present a new opportunity for Qatar and the Middle East in the development of agriculture and greening cities.
Moreover, it seeks to inspire visitors by addressing four subthemes: modern agriculture, technology and innovation, environmental awareness, and sustainability. It also intends to promote a rich green life in the desert through successful international collaboration.
Three million visitors from all around the world are anticipated to attend the six-month-long Expo 2023 Doha.
Source: The Peninsula