Qatar Fund for Development Sends Assistance to Victims of Typhoon Paeng in Philippines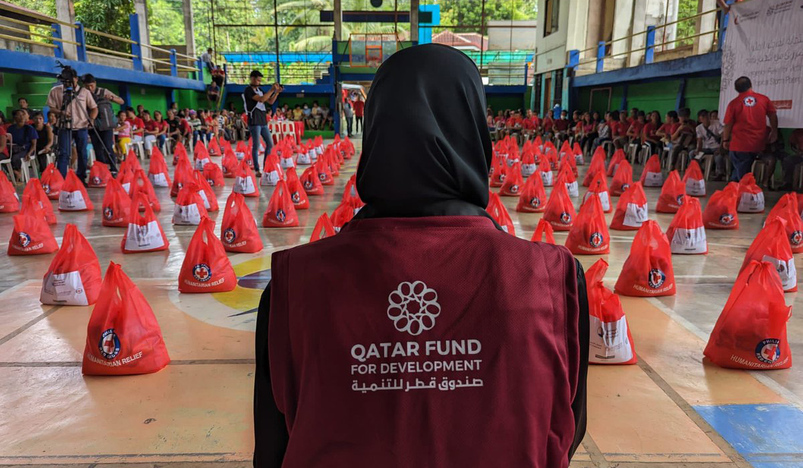 Qatar Fund for Development
Qatar Fund for Development, in collaboration with Qatar Red Crescent, sent humanitarian assistance to provide relief and support to 1,600 families affected by Typhoon Paeng in the Republic of the Philippines.
These aids aim to address the aftermath of the typhoon and provide early support to the affected individuals. The aid included the provision of mobile kitchen for preparing hot meals and the distribution of food baskets. Additionally, efforts are made to secure a tanker for providing clean and potable water. Cash assistance is also being provided to farmers whose farms have been affected by the typhoon, the Fund said in a statement.
It is worth mentioning that approximately 164 people have lost their lives, and 270 others have been injured as a result of the catastrophic floods accompanying the typhoon in several villages and towns.
(QNA)