Qatar Food Systems National Dialogue Kicks Off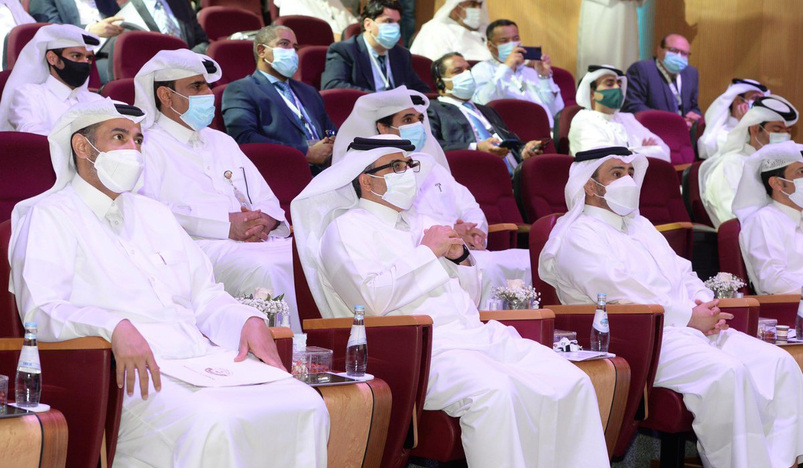 Qatar Food Systems National Dialogue
QNA
Qatar Food Systems National Dialogue, organized by the Ministry of Municipality and Environment, kicked off Tuesday within the framework of the preparation for the UN Food Systems Summit 2021 which will be held in September with the participation of leaders of the member states of the United Nations.
The two-day Dialogue will review aspects of developing food systems and ways to overcome challenges and obstacles, in accordance with the objectives of the United Nations, providing an opportunity to all stakeholders in food systems, including consumers, producers, wholesalers and retailers, researchers, students and policy makers, to discuss and develop the food system in the State of Qatar.
In an opening address, HE Minister of Municipality and Environment and Acting Minister of State for Cabinet Affairs Dr. Abdullah bin Abdulaziz bin Turki Al Subaie commended the commence of the first Food Systems National Dialogue in the State of Qatar which is being organized in cooperation with the Ministry of Commerce and Industry and the Ministry of Public Health, in preparation for the UN Food Systems Summit 2021 which aims at making a progress in all Sustainable Development Goals by 2030.
HE the Minister underlined that the State of Qatar has made great strides in making its food system more flexible to face any supply disruptions or price hikes, noting in this regard the efforts made to increase local production and build a strategic stockpile covering six months of basic commodities, in addition to diversifying the sources of international trade through various alternative methods and improving local markets and logistics services, giving the fact that food security is a national security issue that has been successfully dealt with.
HE the Minister explained that the National Dialogue features during its sessions many discussions and dialogues about common concerns, whether at the national or international level, so that everyone's attention is focused on how to deal with the planet, adapt to climate changes, and achieve justice, sustainability and flexibility of the food system in the present and the future as well.
HE the Minister noted that countries of the world have witnessed recently many devastating effects as a result of climate changes, including floods in northern Europe, heat waves and fires in the Mediterranean, in North America, Canada and others, which give an alarming warning to all countries of the world of the seriousness of what is happening to the planet and the need to exert all efforts to prevent or limiting climate change, whether in terms of expanding the use of renewable energy, or by extending the efforts to address food systems that account for at least about 30% of the problem, which is related to the food consumed and the methods of food production.