Qatar expects record 43 million air passengers in 2023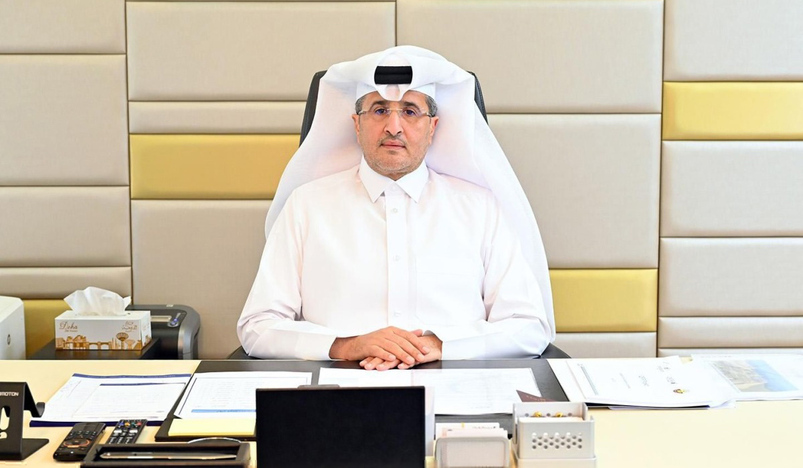 Mohammed Faleh Al-Hajri
The air transport industry in the State of Qatar has witnessed an unprecedented increase in the number of passengers during the current year.
Mohammed Faleh Al Hajri, in charge of managing the Civil Aviation Authority (CAA), revealed that the number of registered passengers at Hamad International Airport reached its highest levels ever during the months of May, June, July, and August of this year, compared to the same months in previous years.
Al Hajri explained that the number of passengers during the months of July and August 2023 was the highest ever since the start of the airport's operations, as the number of passengers each month exceeded 4 million passengers.
Al Hajri said:
"This significant increase in the number of arriving and departing passengers is due to many factors that contributed to reaching these record numbers, perhaps the most prominent of which is the increased connectivity between the State of Qatar and the rest of the world, and the importance of the State of Qatar as a tourist and commercial destination and a centre that attracts many visitors annually, in addition to the global expansion of Qatar Airways network that connects Qatar to all parts of the world."
After enhancing the Air Transport Department forecast model with updated airline schedule data for the remainder of the year, the new projection for the number of passengers for the year 2023 showed the possibility of continuing to register record numbers in the coming months and closing the year 2023 with higher passenger number than those recorded in 2019 before COVID-19, indicating a further recovery in the air travel market.
Projections show that the passenger number in 2023 could potentially reach a record 43 million passengers, which is consistent with the Air Transport Department's expectations of full recovery from the effects of COVID-19 by 2023 and exceeding the recorded values in previous years prior to the pandemic.