Qatar Executive Welcomes its Eighth Delivery of Gulfstream G650ER Aircraft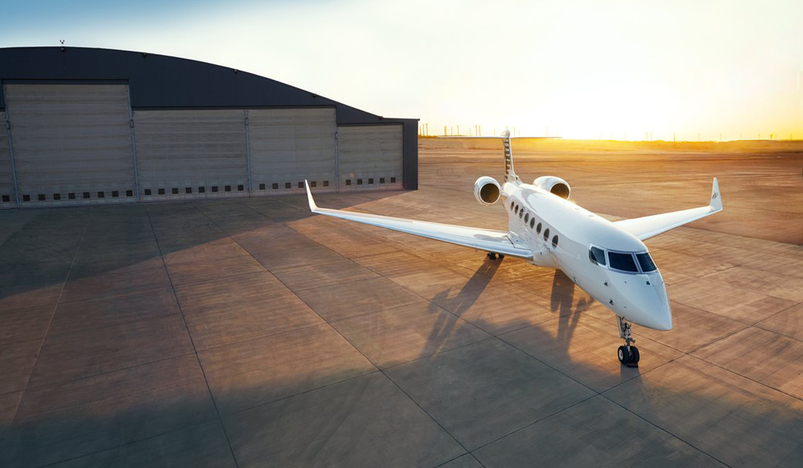 Gulfstream G650ER Aircraft
Qatar Executive has welcomed its eighth Gulfstream G650ER aircraft, which operated from Savannah - Georgia, US, to Doha, Qatar, using certified Sustainable Aviation Fuel (SAF).
Receipt of this new state-of-the-art jet further cements the private jet charter service provider's position as the world's largest owner-operator of the ultra-long-range Gulfstream G650ER.
The aircraft is one of the most coveted jets among the global travelling elite due to its remarkable range capabilities, industry-leading cabin technology, fuel efficiency and unparalleled passenger comfort. The Qatar Executive Gulfstream G650ER can fly at a faster speed for longer distances than any other jet of its kind, with its incredible 7,500 nautical mile range.
HE Qatar Airways Group Chief Executive Akbar Al Baker, said: "We are proud to be the first global business aviation operator to receive a delivery flight using Sustainable Aviation Fuel. This reiterates our leadership and commitment to collaborate with the industry for supporting the deployment of new technology, drive innovation and encourage the use of SAF at a commercial scale, affordable and certified."
"We are honored to deliver another G650ER to Qatar Executive and to do so while also demonstrating our commitment to sustainability," said Mark Burns, president, Gulfstream. "We value Qatar Executive's confidence in us and look forward to delivering on our promises as they continue to grow their Gulfstream fleet."
Qatar Executive's G650ER aircraft can operate non-stop from Doha to New York in approximately 13 hours and from Doha to Seoul in just over eight hours. Flying faster and further than any business jet, the G650ER is ideally suited for those whose travel needs include flights halfway around the globe.
This first aircraft delivery flight, using drop-in SAF, establishes another milestone for Qatar Airways Group and reaffirms its leadership to fly one of the most advanced fleets in the sky. Qatar Executive currently operates eight of the aircraft type with four more to be delivered before the end of 2021. As the global launch customer, Qatar Executive is also excited for its planned deliveries of the brand-new Gulfstream G700 jet which are capable of operating using 100 per cent SAF.
In August 2021, the private jet charter division of Qatar Airways Group showcased the world's first Gulfstream G700 in Doha, Qatar.
The G700 will be the latest addition to Qatar Executive's state-of-the-art fleet of long-range and ultra-long-range aircraft.
The executive charter service provider has ordered 10 of the world's most spacious business jets and will take delivery of the very first aircraft of the Gulfstream assembly line in Georgia, US, in 2022.
SOURCE: QNA