Qatar embarks on the 'Jumla' sign language project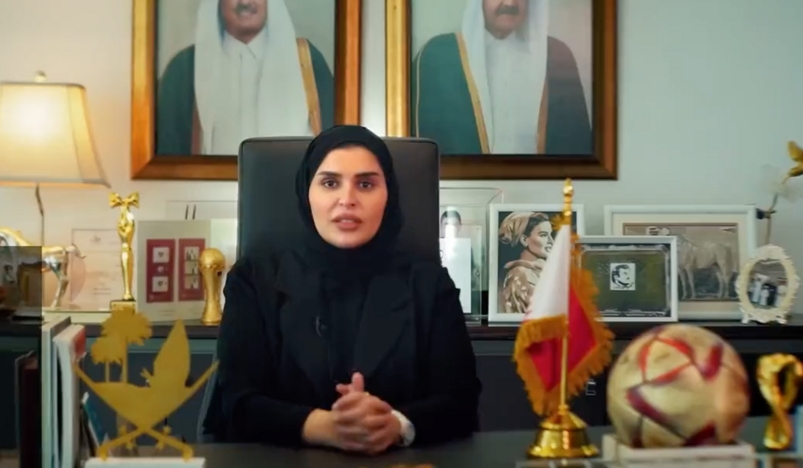 Qatar initiates the 'Jumla' sign language project
On September 23, in celebration of the International Day of Sign Languages, H.E. Maryam bint Ali bin Nasser Al Misnad, Minister of Social Development and Family, introduced the groundbreaking 'Jumla Sign Language' project for individuals with hearing impairments.
The project, a pioneering initiative from Mada - Qatar Assistive Technology Center, represents a global first in its category.
Minister Al Misnad conveyed this news via a video message on the X platform, extending her appreciation to the hearing-impaired community in Qatar and worldwide on World Sign Languages Day. She emphasized that sign language plays a fundamental role in fostering inclusivity and cultural diversity.
Al Misnad expressed, 'We believe that disability is a matter of determination, as with determination and resilience, we can overcome any obstacle and discover pathways to success.'
'Jumla Sign Language,' the world's sole initiative of its kind, proudly reveals its innovations and research findings.
The project, developed at the Mada Center, was designed to ensure access to information and communication technology for individuals with hearing impairments during International Week of the Deaf.
Minister Al Misnad commended the courage, perseverance, and creativity of people with disabilities, along with the efforts of those working on assistive technology. She affirmed, 'Your nation stands by your side.'
Sign languages, like spoken languages, possess a structured grammar and syntax. Despite their visual and multidimensional nature, sign languages adhere to precise grammatical rules, necessitating linguistic verification when creating sign language content.
For this reason, Mada is actively developing a new framework to support the creation of innovative technologies for the deaf community, involving researchers and developers. The primary objective is to facilitate the creation of linguistically validated software tools.
The International Day of Sign Languages serves as a poignant reminder of the importance of inclusivity and accessibility in all aspects of society, urging organizations, governments, and individuals to prioritize these principles. This day, declared by the UN General Assembly on September 23, underscores the significance of sign language and the rights of the deaf community. It is marked globally to honor sign language and underscore its vital role in promoting inclusivity and effective communication for all.