Qatar Customs seizes 81 thousand Captagon tablets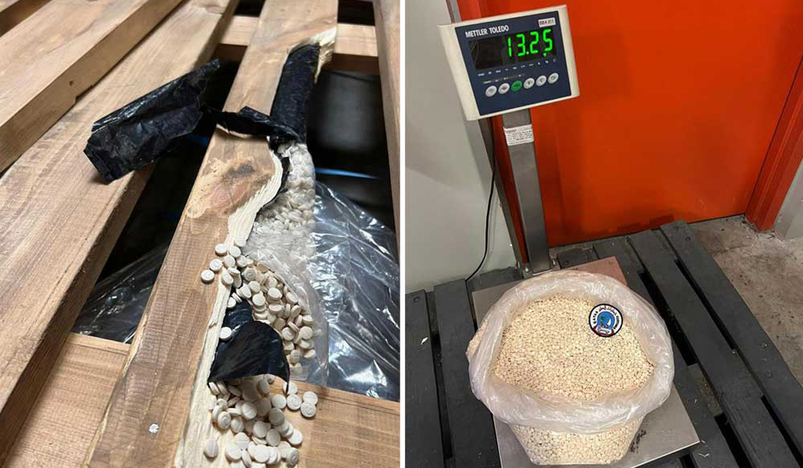 Captagon tablets
The Postal Consignments Customs Department at the Air Cargo and Private Airports Customs thwarted an attempt to smuggle a large amount of Captagon into Qatar.
In a social media video, Customs stated that the Captagon drugs were found hidden inside a lighting device enclosed in the wooden pallet. 
A total of 81,568 tablets of Captagon weighing 13.25kg were seized by the Air Cargo Customs Department.
The materials and the smuggler were handed over to the Anti-Narcotics Department of the Ministry of Interior.
The General Authority of Customs calls upon all members of society to participate in the national campaign 'Kafih'  to combat crimes and customs violations, by providing information related to smuggling prohibited or restricted goods or tampering with customs documents and invoices and other violations by calling 16500 or on email Kafih@customs.gov.qa.