Qatar Customs seize banned substances from passenger hidden in knee warmers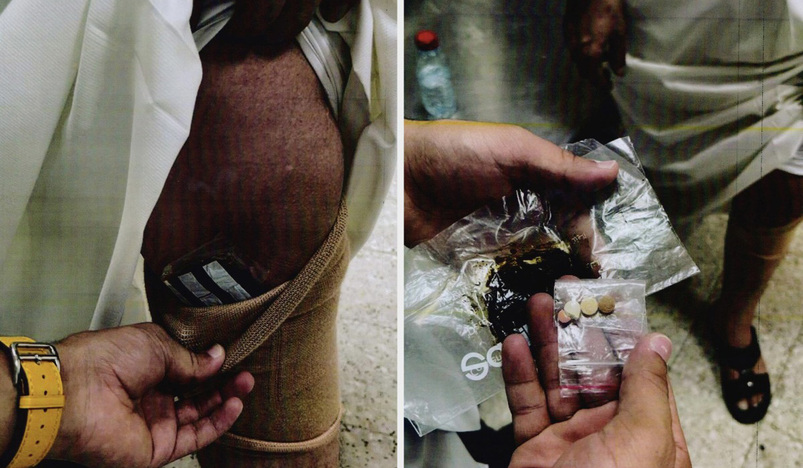 Customs seize banned substances
A man who crossed into Qatar through the Abu Samra border has been caught with 13.49 grams of hashish and a few narcotic pills, the General Authority of Customs (GAC) said on Tuesday.
The contrabands were hidden inside knee warmers worn by the person, whom the GAC did not identify.
"The Land Customs inspectors at the Abu Samra port were able to thwart the smuggling of hashish and narcotic pills. Suspected passengers were inspected, and a piece of hashish weighing a total of 13.49 grams was found, and narcotic pills were also found hidden secretly," GAC said on Twitter.