Qatar Coordinates with Saudi on Share of Haj Pilgrims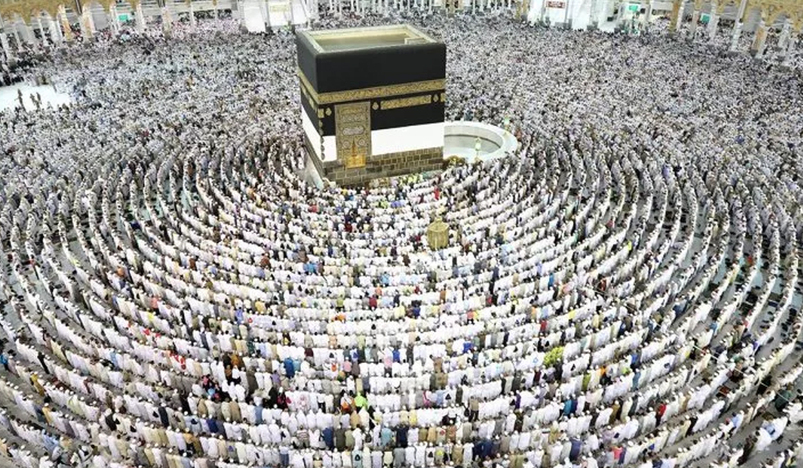 Qatar Coordinates with Saudi on Share of Haj Pilgrims
Minister of Awqaf and Islamic Affairs H E Ghanem bin Shaheen bin Ghanem Al Ghanem has said that a delegation from the Department of Haj and Umrah Affairs recently visited the Kingdom of Saudi Arabia to meet with officials of the Saudi Ministry of Haj to get updated about the latest developments regarding the procedures and updates related to the Hajjseason of 1443 AH.
Speaking to QNA the Minister said that the visit also aimed to coordinate regarding Qatar's share of pilgrims for this year after an interruption that lasted for several years.
About the most prominent preparations of the Ministry for Haj season this year and the features of development in management and coordination of Haj and Umrah affairs, the Minister said that there is continuous communication and coordination between the Ministry—represented by the Department of Hajj—and Umrah Affairs and the Saudi Ministry of Haj. 
He referred to his participation a few weeks ago in the work of the Haj and Umrah Services Conference and Exhibition (Transformation Towards Innovation), which was held in Jeddah, Saudi Arabia from March 21 to 23. 
The conference, which is a platform for thinkers, innovators and entrepreneurs to receive creative ideas and visions for Haj and Umrah programmes, through an electronic incubator platform that contributes to facilitating the affairs of pilgrims through the use of innovative technical means.
On the Ministry' role towards many Islamic centres established by Qatar in abroad, he explained that the Ministry —represented by the Department of Islamic Affairs —implemented many advocacy, educational and cultural projects in a number of Arab, Islamic and European countries, as well as in the Americas, which included the establishment of Mosques, schools, service complexes, homes for the Holy Quran, Islamic and cultural centres.
The Minister said that these projects contribute to strengthening the integration processes of Muslims in those societies and to introducing the bright face of Islam to coexistence and civilizational integration. 
"The Ministry is constantly cooperating with the Ministry of Foreign Affairs and Qatar's embassies in various countries, to guide their proposals in evaluating projects before supporting them adding that this matter will help in overcoming difficulties and obstacles, noting the heavy weight of Qatar and its good reputation in the humanitarian aspects and its strong foreign relations," he said.
Source: QNA