Qatar Continues Sending Urgent Relief Aid to Pakistan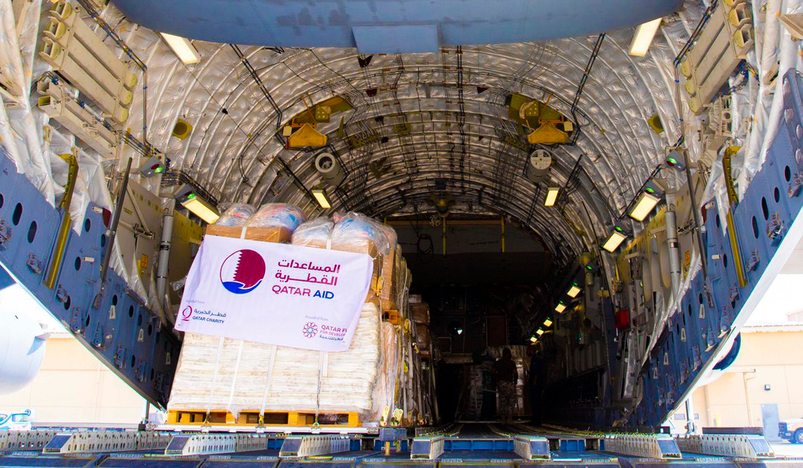 Qatar Aid to Pakistan
In continuation of the urgent relief assistance provided by the State of Qatar to the flood-affected people in the Islamic Republic of Pakistan, an urgent relief aid plane of the Amiri Air Force was sent in cooperation with the Qatar International Search and Rescue Group of the Internal Security Force (Lekhwiya), Qatar Charity and the Qatar Red Crescent Society.
The emergency aid is part of an urgent relief campaign to address the torrential rains and floods that swept large parts of Pakistan.
The 23-ton aid contained medical materials, medicines and special materials to improve shelter facilities.
(QNA)