Qatar Condemns Bombing of Mosque in Kandahar, Afghanistan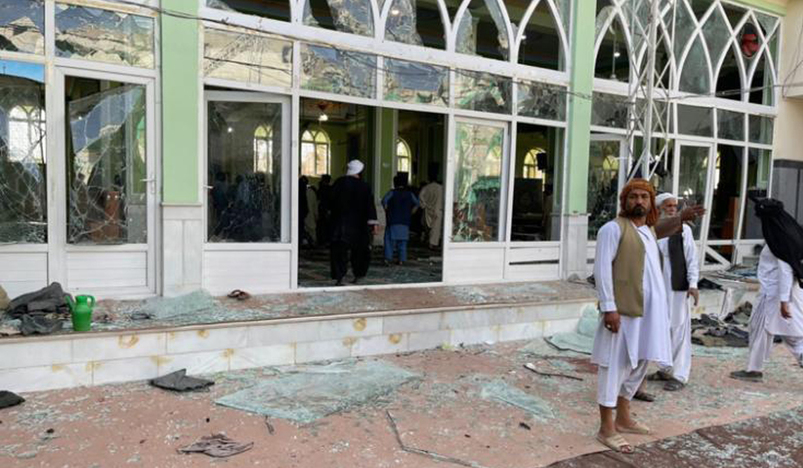 The blast hit a Shia community mosque in Afghanistan's southern Kandahar province on October 15.
The State of Qatar has expressed its strong condemnation and denunciation of an explosion that targeted a mosque in Kandahar, southern Afghanistan, which led to deaths and injuries.
In a statement on Friday, the Ministry of Foreign Affairs reiterated the State of Qatar's firm position of rejecting violence and terrorism, regardless of the motives and reasons. The statement also stressed the State of Qatar's complete rejection of targeting places of worship and terrorizing civilians.
The Ministry also expressed the State of Qatar's condolences to the families of the victims and the government and people of Afghanistan, wishing the injured a speedy recovery. (QNA)
A suicide attack at the largest Shia mosque in the southern Afghan city of Kandahar killed 32 people and injured at least 68 more, the government-owned Bakhtar News Agency said Friday.
It is the second week running that an attack has targeted Friday prayers at a Shia mosque. The majority of Afghans practice Sunni Islam.
"Islamic Emirate of Afghanistan officials in Kandahar have said, 32 people lost their lives and more than 68 others were wounded after three back-to-back explosions occurred inside Imam Bargah mosque (Shia) in first Police District of Kandahar city this afternoon," Bakhtar News Agency said on Twitter.
The terror group ISIS-K claimed responsibility for the attack, according to a statement released by the group's media wing, Amaq.
The Amaq statement claimed that two "Islamic State fighters," Anas al-Khrasani and Abu Ali Al-Blushi, entered through the security gate of the mosque after killing the guards and blew themselves up amongst the worshippers.