Qatar Charity to empower 2.8 mn families economically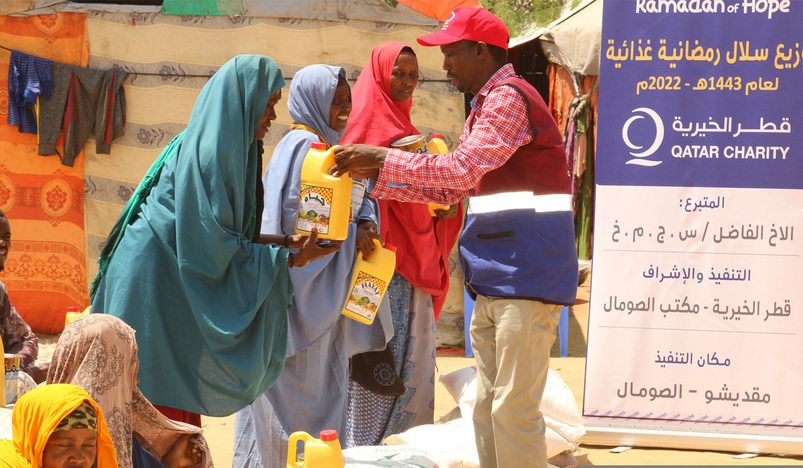 Ramadan of Hope
Qatar Charity (QC), as part of the 'Ramadan of Hope' drive, seeks to garner support for economic empowerment projects during Ramadan and to receive Zakat to reduce poverty and empower nearly 2,800,000 underprivileged families economically worldwide.
The 'Ramadan of Hope' campaign aims to support thousands of refugee, internally displaced and poverty-stricken families worldwide by providing them with income-generating projects that will economically empower them and reduce the poverty rates.
The drive continues to receive donations and alms to implement water, health and education projects, in addition to the projects of an Islamic cultural centre and an emergency hospital in Kosovo.
The campaign, within the framework of supporting economic empowerment projects, will focus on the countries where Qatar Charity has field offices to implement the projects that include sewing machines, sufficient bread, household supplies, stalls and greenhouses.
Qatar Charity attaches utmost importance to the economic empowerment projects, which greatly benefit the target people, aiming to transform them into productive persons.
Donors can support income-generating projects with their zakat or with other donations for the benefit of vulnerable families. Qatar Charity urges benefactors, both citizens and residents, to donate to the 'Ramadan of Hope' drive to implement the economic empowerment projects and deliver aid to the vulnerable.
One can easily donate to the campaign through Qatar Charity's website, app, branches and collection points located in malls and commercial centers, in addition to requesting for a 'Home Collector' and dialing 44667711 or contacting the Senior Donor Unit Officer at 55519381 to donate.