Qatar Charity Starts Aid Distribution to Refugees, Underprivileged Families in Lebanese Camps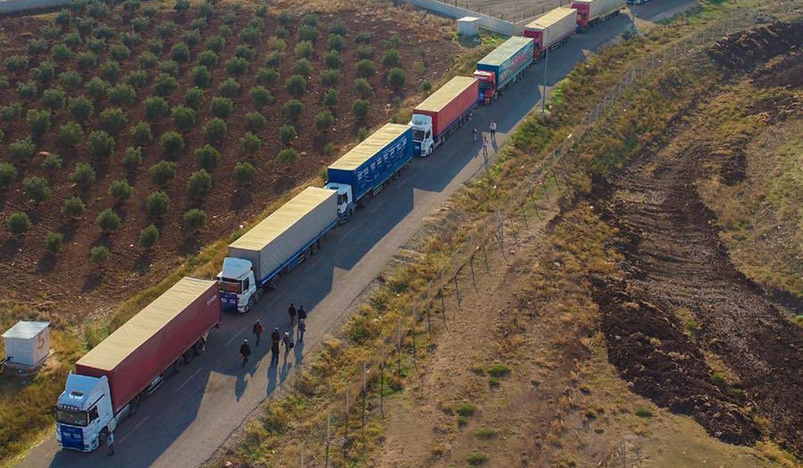 Qatar aid
Qatar Charity (QC) has started to distribute 'Qatar Relief Convoys' aid to refugees and underprivileged families, who are suffering from the severe cold, rain, and snow in the camps of Arsal, Beqaa, and Akkar in Lebanon. The aid comes as part of Qatar Charity's 'Warm Hearts' winter campaign.
Delegations from Qatar Charity are expected to distribute the Qatari aid to those most in need in other countries, including Lebanon, during the next few days, intending to alleviate their suffering and contribute to meeting their winter needs (shelter, food, fuel, and health supplies.
Director of the Emergency Relief Department at Qatar Charity Khalid Abdulla Alyafei said that Qatar Relief Convoys whose number is amounted to 250 convoys primarily target nearly half a million refugees, internally displaced persons (IDPs), and underprivileged families in 6 countries, namely Lebanon, Turkey, Pakistan, Jordan, Syria, and Yemen, adding that the aid includes food packages and winter supplies such as warm clothes, blankets, mattresses, heaters, and fuel, in addition to building infrastructure for the Akkar camp and restoring more than 200 tents.
In addition, QC has called for donating and supporting 'Qatar Relief Convoys' in reaching out to a substantial number of IDPs, refugees, and underprivileged families, providing their fundamental needs, standing by them and extending aid to them in these difficult times The 'Warm Hearts', the 2022-2023 winter campaign, aims to deliver aid, worth QR 80 million, to more than 1.2 million people, including IDPs, refugees, and underprivileged families, in 15 countries across the globe.
(QNA)