Qatar Charity Provides Relief Aid to Affected Hospitals in Sudan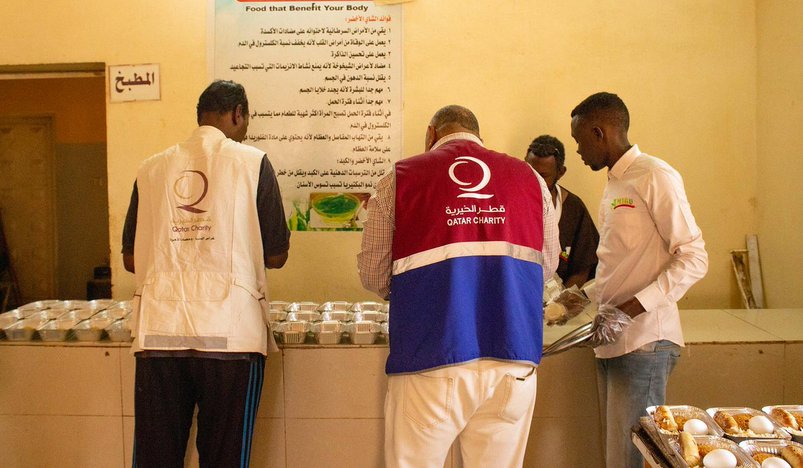 Relief Aid
Qatar Charity provided relief aid for the benefit of patients, emergency teams, and medical personnel in hospitals in the Sudanese capital, Khartoum, in cooperation with the Sudanese Ministry of Health and the Humanitarian Aid Commission.
The relief aid included more than 28 tons of food and ready-made meals, which were distributed to hospitals in Khartoum state, which suffer from food shortages because of the current events, adding that the work continues to provide more aid for the neediest groups who suffer from severe food shortages.
Dr. Muntasir Muhammad Othman, Director of the General Department of Emergency and Epidemic Control at the Federal Ministry of Health and the official spokesperson for the emergency room, explained that the food assistance provided by Qatar Charity helped a lot in continuing to provide health services in light of the scarcity of food and medicine supplies.
The Federal Humanitarian Aid Commission in Sudan praised the rapid response and intervention of Qatar Charity to support the health sector with foodstuffs. Patients, their companions, and the medical staff also expressed their thanks and deep appreciation for Qatar Charity's quick response by providing food aid.
(QNA)