Qatar Charity Launches 'Soqya' Project for Workers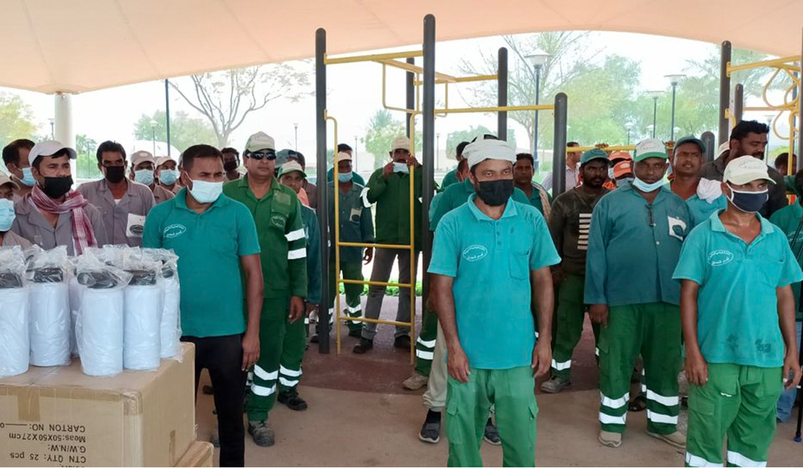 Soqya Project
Qatar Charity (QC) launched 'Soqya', an annually implemented water project, to help outdoor workers stay well hydrated while performing their jobs in the heat of the sun during summer.
This project is being implemented by distributing water and dates to the workers at their workplaces, in addition to raising awareness on avoiding harmful effects of the sun and drinking enough water.
The project aims to distribute 52,000 bottles of water, in addition to dates and water containers. Some 5,000 municipality and construction workers across the country are expected to benefit from the project.
Qatar Charity, in cooperation with the Ministry of Municipality represented by the Department of Agricultural Affairs, several local companies, has distributed nearly 10,000 bottles of water, 700 cartons of dates, and 200 water containers to the workers of the Umm Salal municipality and the industrial area.
Abdul Rahman Muhammad Al Hajri, Director of the Programs and Community Development Department at Qatar Charity, said, "This annual project of Qatar Charity comes to keep the workers well hydrated and help them protect themselves from the negative effects of summer heat," Al Hajri added, "Qatar Charity, through this project, seeks to strengthen the values of solidarity, establish a connection between philanthropists and workers who have continuous efforts in the development of the country, and improve partnership with the government and private sectors." He also indicated that the project aims to strengthen the social fabric in the community."
(QNA)