Qatar Charity Implements Economic Empowerment Projects in Somalia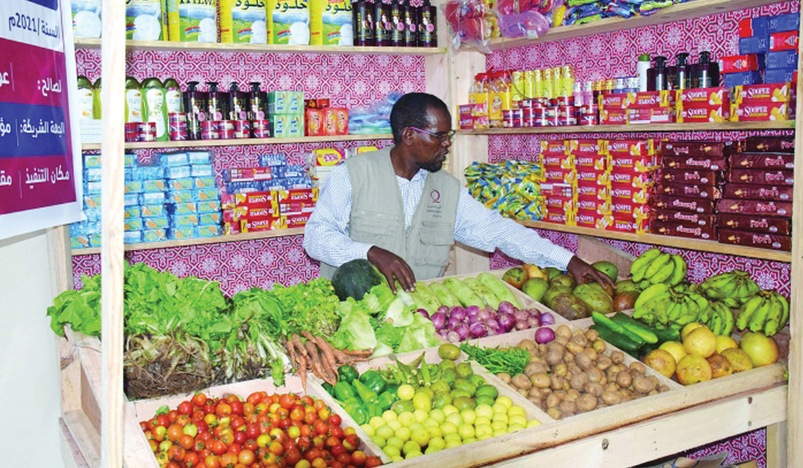 Qatar Charity
Qatar Charity (QC) has implemented many economic empowerment projects in Somalia, while 400 other projects are currently being implemented.
The projects, which focus on turning the underprivileged and those with limited income into productive persons, have benefited 116 families in Mogadishu, the capital of Somalia.
These projects aim to contribute to empowering destitute families economically, reducing poverty rate, and improving living conditions by creating work opportunities for them.
The implemented economic empowerment projects include opening grocery shops and providing sewing machines, while the projects under implementation consist of poultry farming, providing dairy cows, goats, three-wheeled vehicles, vending carts, and fishing boats.
The projects come at a time when more than 7 million Somalis are facing miserable conditions due to drought and below-average rain, and 85 percent of Somali youth are unemployed, which is one of the world's highest unemployment rates.
Many beneficiaries of QC's projects thanked the donors of Qatar, expressing their happiness with these projects, which they desperately needed.
"My family's life changed for the better after Qatar Charity provided me with a project that generates income for us," said Momina Ali, a beneficiary, indicating that she had to wash clothes to support her family of 12. "As my father is unable to earn a living due to his health issues, I, as the eldest son, had to work at a small shop, however, the coronavirus pandemic affected my income adversely," said Yahya Muhammad, noting that the grocery store provided to him by QC brought new life to his family. (QNA)