Qatar Charity Distributes Aid to Displaced Syrians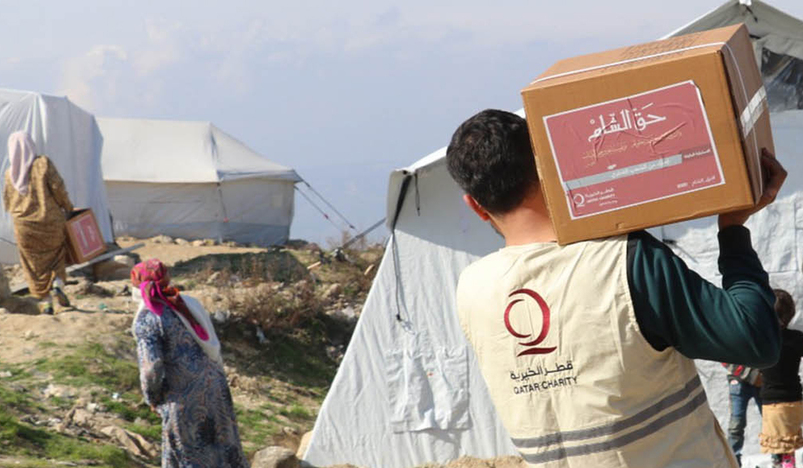 Qatar Charity
Qatar Charity distributed various humanitarian aid to displaced Syrians as part of its "Warmth and Peace" campaign.
In a statement, Qatar Charity stated that the aid included the implementation of the "Support Wheat Value Chain" project, with a production capacity of 21 tons of bread per day, which benefited 99,000 people in the Marea and Al-Rai areas in northern Syria for three consecutive months.
Qatar Charity has been implementing the "Support Wheat Value Chain" project for years, which includes support for the value chain, starting with providing agricultural inputs and ending with providing bread to the local community through marketing. The project is funded this year by the United Nations Office for the Coordination of Humanitarian Affairs (OCHA).
The statement added that 3,550 personal hygiene baskets were also distributed to Syrian families in the countryside of Aleppo and Idlib, benefiting nearly 18,000 displaced people.
Qatar Charity launched its "Warmth and Peace" campaign for the 2021-2022 season under the slogan "Share the Warmth" and aims to reach more than 1.4 million displaced people, refugees, and poor families in 18 Asian, African and European countries, with a focus on crisis areas.
Source: QNA