Qatar Cabinet condemns Israeli aggression in Al-Aqsa mosque and attack on worshippers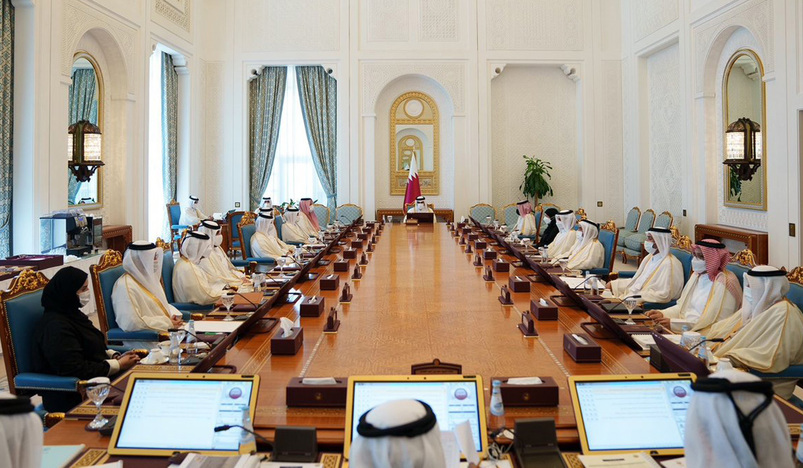 Qatar Cabinet
The Prime Minister and Minister of Interior HE Sheikh Khalid bin Khalifa bin Abdulaziz Al-Thani chaired the Cabinet's regular meeting held at its seat at the Amiri Diwan on Wednesday.
During the meeting cabinet renewed Qatar's condemnation of the Israeli occupation's violation of the sanctity of Al Aqsa Mosque, and the settlers entering of the mosque under military protection, in addition to the assault on Palestinian worshippers and preventing Palestinians from carrying out their religious rituals during the holy month of Ramadan. 
The cabinet said that the actions represented a dangerous escalation of Israeli aggression against Palestinians in Al Quds and all occupied Palestinian land.
It added that it was also an intentional provocation of the feelings of millions of Muslims, and a clear undermining of international laws, conventions, and resolutions. The cabinet also said that the Israeli occupation's actions show that they make light of Arab and Muslim reactions to these illegitimate practices.
The cabinet stressed that the Israeli occupation's actions at Al Aqsa Mosque and Al Quds along with other occupied Palestinian land in terms of murder, oppression, terrorization, Judaization, and expansion of settlement activity require urgent Arab and Muslim action, as well as an international intervention to force Israel to end its aggression against the Palestinian people and adhere to UN resolutions pertaining to the matter, in addition to acknowledging a two-state solution that ensures a fair, permanent, and comprehensive peace.
The cabinet reiterated Qatar's support of the Palestinian people in these difficult times and affirmed the State's position of supporting the Palestinian cause and the Palestinian people's rights, led by establishing an independent state with East Al Quds as its capital.
QNA