Qatar Beat Oman in 20th Asian Men's Handball Championship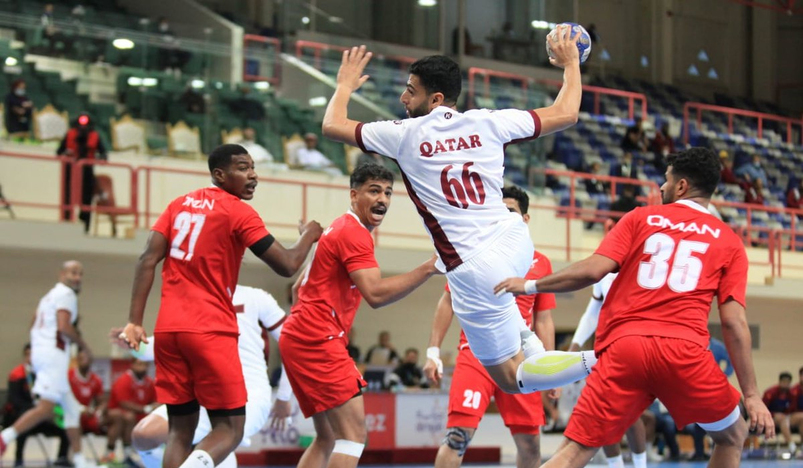 Qatar Beat Oman in 20th Asian Men's Handball Championship
Qatar handball team defeated Omani counterpart 31-14 in its first match in the 20th Asian Men's Championship, which started today in the Eastern Province of Saudi Arabia until Jan.31, and qualifies for the World Championships in Poland and Sweden in 2023.
The Qatari team did not face any difficulty in overcoming the Omani team, as it ended the first half leading by 14-7, before moving away from the result further in the second half and winning by 17 goals.
With this win, Qatari team gained its first two points in the third group competition, which also includes Iraq and Emirates teams.
Qatar will play its second match against Iraq on Wednesday and will face UAE in the third and final match in the group stage on Thursday.
Sixteen teams participates in the tournament, where group A includes South Korea, Kuwait, Jordan and Singapore, group B includes Saudi Arabia, Iran, Australia and India, group C includes Qatar, the UAE, Iraq and Oman, and group D includes Bahrain, Hong Kong, Uzbekistan and Vietnam.
The first and second place winners from each group will qualify for the main round, where the eight qualified teams will be divided into two groups, with four teams in each group, with the first and second advancing to the semi-finals.
The top five teams qualify for the World Championships in Poland and Sweden 2023, where the Qatari teams reaching the quarterfinals of the last World Championship, which was held in Egypt last year, gave Asia an additional seat in the next edition.
Source: QNA