Qatar back in top 50 in FIFA World Rankings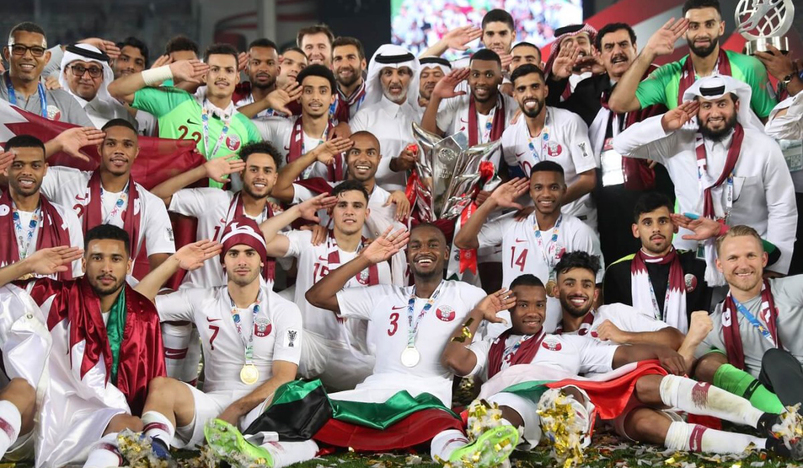 Qatar national football team
Asian champions Qatar returned to top 50 in the latest FIFA World Rankings in what is seen as a positive development with less than five months remaining from the World Cup kick-off at home. 
According to the list announced by the game's governing body on Thursday, Qatar jumped two places to take 49th spot in the rankings, led by five-time world champions Brazil.
Al Annabi's ranking is fifth-best in Asia with Iran (23) on top followed by Japan (24), South Korea (28) and Australia (39). 
The FIFA World Cup 2022 hosts are also fifth in the Arab world behind Morocco (22) Tunisia (30), Egypt (40) and Algeria (41). Saudi Arabia are ranked 53rd while the UAE are on 69th position in the new rankings. 
It is the first time that Qatar, coached by Felix Sanchez, have entered the top 50 this year after slipping out of the club in February's rankings. Qatar ended 2021 on 48th position. 
The World Cup hosts are currently busy in a training camp in Marbella – a city and resort area on southern Spain's Costa del Sol. The camp will conclude on June 28.  
In March, Qatar played two home friendlies against Slovenia and Bulgaria following their participation at the FIFA Arab Cup, which was played in November-December last year. 
Qatar are in Group A of the World Cup where they will face European giants Netherlands, African champions Senegal and Ecuador. 
The home team will kick off their campaign with a match against Ecuador on November 21 at Al Bayt Stadium. 
Meanwhile, Brazil retained their top spot with Belgium staying second, followed by Argentina and world champions France on third and fourth positions respectively. England are fifth in the latest FIFA rankings. Spain (6), Italy (7), the Netherlands (8), Portugal (9) and Denmark (10th) completed top 10 in the new rankings.