Qatar and Jordan Sign Grant Agreement to Provide Coronavirus Vaccines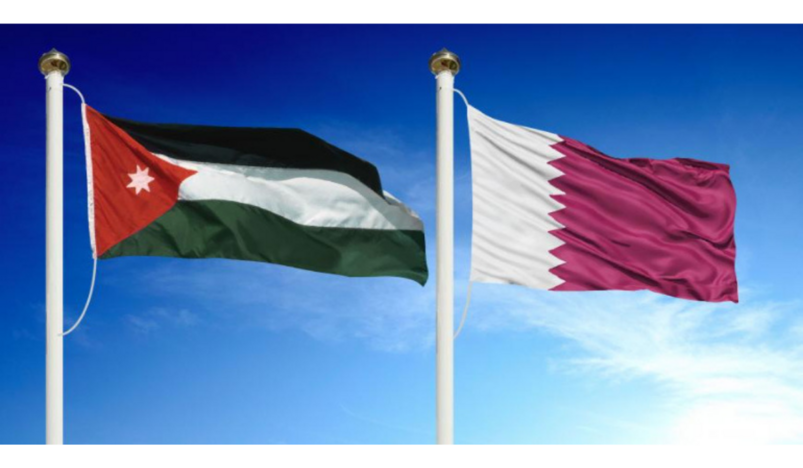 Qatar and Jordan Flag
Jordanian Minister of Planning and International Cooperation Nasser Shraideh, signed with CEO of Qatar Charity Yousef Al-Kuwari, in the presence of HE Ambassador of the State of Qatar to Jordan Sheikh Saud bin Nasser Al-Thani, a memorandum of understanding under which Qatar Charity will provide a grant of QR 10 million to Jordan.
The Jordanian Ministry of Planning and International Cooperation said, in a statement today, that the signing of the memorandum of understanding comes to support Jordan's efforts in providing vaccines of Coronavirus to Jordanians and Syrian refugees and to provide the largest number of the population with vaccines.
Shraideh praised the depth of the bilateral relations linking Jordan with the State of Qatar, expressing his country's aspiration to strengthen and develop these relations at various levels for the benefit of the two brotherly peoples.
For his part, HE the Ambassador of the State of Qatar to Jordan stressed that the memorandum of understanding is an extension of the course of cooperation between the two countries, pointing to the close relationship between the Qatari and Jordanian peoples, and the position the Kingdom occupies in the hearts of Qataris and their pride in their historical and brotherly relations with Jordanians.
The CEO of Qatar Charity expressed his appreciation for the efforts of the Jordanian government in facilitating the humanitarian mission implemented by the Society in Jordan, and his pride in the partnership with the Jordanian Hashemite Charity Organization, the Jordanian Hashemite Fund for Human Development, and the King Hussein Cancer Center.
In a separate meeting, the Jordanian Minister of Planning and International Cooperation discussed with HE Qatari Ambassador to Jordan and the CEO of Qatar Charity ways to develop and enhance cooperation between Jordan and Qatar, as well as increasing aspects of cooperation with the association. (QNA)