Qatar Amiri Air Forces conduct joint training with French PEGASE 23 Mission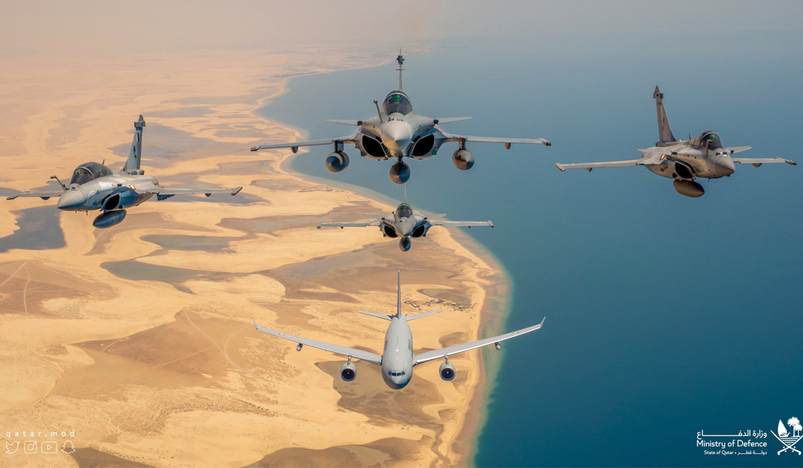 Qatar Amiri Air Forces
Qatar Amiri Air Forces, represented by the Rafale squadron, conducted a joint exercise with the PEGASE 23 mission of the French Air and Space Force, taking off from Dukhan Air Base.
The training took place over two days, with the participation of the Rafale squadron of Qatar Amiri Air Forces, two Rafale, one MRTT and one A400M aircraft of the French Air and Space Force.
Qatar's acquisition of a Rafale fleet is a key element in the aeronautics operational cooperation. Both countries carry out regular joint operational activities on land and at sea, via training in France and Qatar.
The French Air and Space Force and the Qatar Amiri Air Forces regularly carry out operational training, especially air-to-air refuelling and joint exercises such as Gulf Falcon, Eagle Resolve and AJ Koot.
Qatar is a strategic partner for France in the Gulf, an operational support hub and a gateway to the Indo-Pacific. France and Qatar benefit from a thorough legal framework, among which a Status of Forces Agreement (SOFA) and Security Cooperation Agreement both effective since 2023.