Qatar Airways set to stage live F1 demonstration at Lusail Boulevard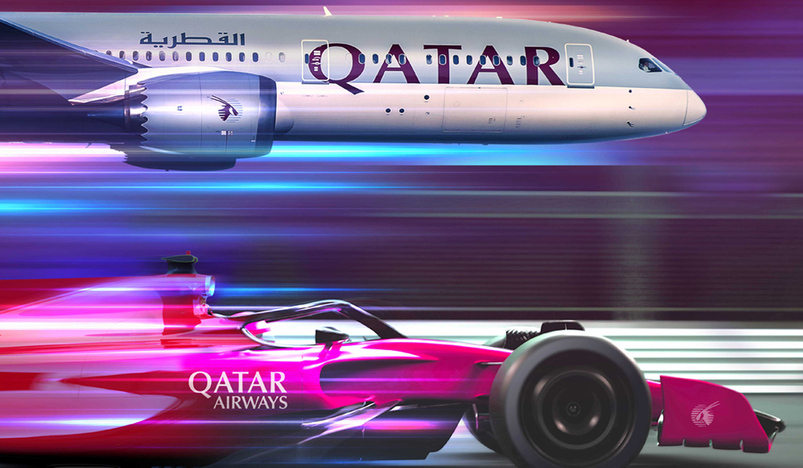 F1 demonstration
In celebration of the multiple motorsport events coming to Qatar in 2023, the World's Best Airline, Qatar Airways, invites motorsports enthusiasts to fuel up on excitement and join the airline for a special evening at Lusail Boulevard on February 22 from 5pm. 
Fans will be entertained with special appearances from famous Qatari rally driver – Nasser Al Attiyah, a Formula 1 (F1) Red Bull car driven by David Coulthard, a MotoGP bike driven by Dani Pedrosa, and a Red Bull drift car driven by Abdo Feghali, racing down the strip, in addition to a static display of an FIA World Endurance Championship hypercar.
The event will be open to the public free of charge, and will also include an international live music performance from a world-renowned artist, in addition to other entertainment acts, activations and a fireworks display. Attendees can either park in the many car parks around the Lusail Boulevard or take the metro.
Qatar Airways Group Chief Executive, H E Akbar Al Baker, said: "Following the FIFA World Cup Qatar 2022, and now a growing motorsports presence, Qatar is quickly becoming a hub for global sporting events. Qatar Airways will continue to display the synergy between travel and sports, giving fans the ultimate travel experience to their favourite events, especially in Qatar.
"We look forward to hosting a special evening of motorsport extravaganza at the world-class Lusail Boulevard, where fans can get close to the action and feel the thrills and excitement of different automobiles."
The 19-time Middle East Rally Championship (MERC) winner and five-time (2023, 2022, 2019, 2015, 2011) Dakar Rally champion Al Attiyah will be driving his car on the demonstration run.
In 2023, Qatar will host two races across F1 and MotoGP, along with the Geneva International Motor Show in October and the Federation Internationale de l'Automobile (FIA) World Endurance Championship in 2024.
The Lusail International Circuit will host both F1 and MotoGP races in 2023. Making its inaugural visit to Qatar in 2021, the F1 Qatar Grand Prix will take place from October 6-8, while the MotoGP Grand Prix of Qatar will occur from November 17-19. 
Qatar Airways as a brand is committed to supporting sports across the globe, helping fans travel to their favourite sporting events. The airline is a leading global football supporter, with partnerships including FIFA World Cup Qatar 2022, Paris Saint-Germain, FC Bayern, Concacaf, and CONMEBOL. Additionally, Qatar Airways is the official airline of The Ironman and Ironman 70.3 Triathlon Series, Official Airline Partner of the United Rugby Championship (URC), Global Kitesurfing Association, in addition to multiple other disciplines including equestrianism, padel, squash and tennis.