Qatar Airways ordered to pay plus-size model's therapy after 'economy seat rejection'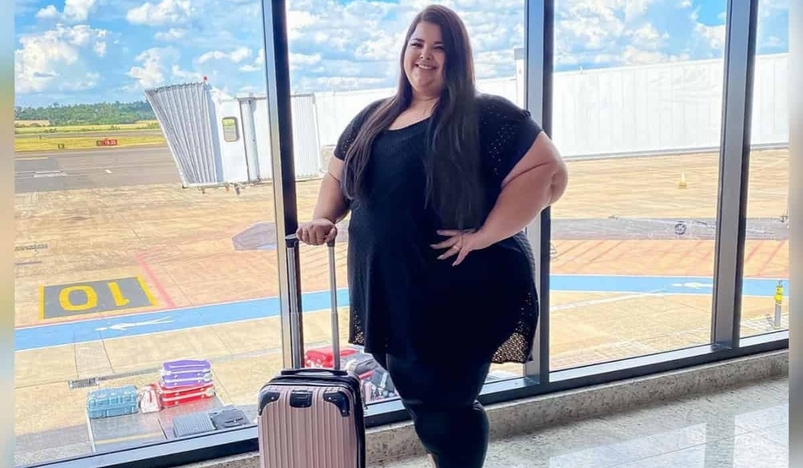 Juliana Nehme
According to Qatar Airways, if a person couldn't fit comfortably in one seat, they might be requested to buy another seat. 
A court judgment mandates that Qatar Airways pay for the passenger's psychotherapy sessions after she was denied boarding because she was "too fat" to sit in an economy class seat. 
Brazilian plus-size model Juliana Nehme said that Qatar Airways had refused to let her board a flight last month from Beirut to Doha. She alleged that she was requested to pay $3,000 for a first-class ticket rather than receive a refund for the $947 she had purchased for an economy seat. 
A court in Sao Paolo, Brazil has now ordered that the airline pay for Nehme's post-incident psychotherapy, according to Mail Online.

According to the Mail and news.com.au, Judge Renata Martins de Carvalho suggested a "monthly therapy session" for at least a year, costing $77 for a total of $3,700. 
For the model and influencer to get over the "stressful and distressing occurrence," the judge judged the directive a "reasonable and proportionate measure." 
Nehme's attorney, Eduardo Barbosa, referred to the verdict as "a milestone in the struggle against bias." 
It appeared to them that I wasn't a human person. I was a chubby monster that was unable to board. It was awful. Nehme told the Brazilian media, "I'd never anticipated going through something like this, ever.

According to court documents, after a representative of the Brazilian consulate in Brussels contacted Qatar Airways, Nehme was eventually able to board the trip using her original economy ticket. 
Nehem was denied boarding because she was "very disrespectful and confrontational" to the check-in crew after a companion failed to show the necessary COVID-19 papers needed to enter Brazil, according to an airline representative who spoke with Insider about the event. 
A passenger might be requested to pay an additional seat if they couldn't fit in one seat alone, the representative continued.
"Qatar Airways treats all passengers with respect and dignity and in line with industry practices and similar to most airlines, anyone who impedes upon the space of a fellow traveller and cannot secure their seatbelt or lower their armrests may be required to purchase an additional seat both as a safety precaution and for the comfort and safety of all passengers."