Qatar Airways Offers Flight Tickets Starting at 1,200 QAR for Privilege Club Members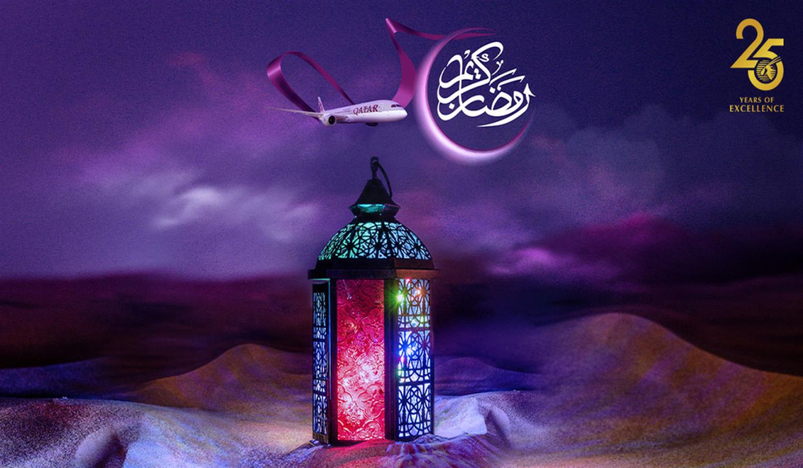 Qatar Airways
Qatar Airways has announced a new flight booking offer during the holy month of Ramadan with "exclusive prices" during the period of April 11 till April 17th, with ticket prices starting from QAR 1200.
The offer covers flight dates till the 30th of September 2022, Qatar Airways highlighted that this offer is only for members of the 'Privilege Club' who will get 2,000 Avios as a reward if they book their flight in the Economy Class, and 4,000 Avios if they book in the First Class and Business Class.
Qatar Airways said that to be eligible for this offer, members need to ensure to quote their Privilege Club membership number at the time of booking or check-in, and if the passenger is not a Privilege Club member, they can join the club at qatarairways.com or Qatar Airways mobile app and update the booking details with their membership number to earn bonus Avios.
Qatar Airways has clarified on its website that the terms and conditions are as follows:
Sale Period: From 11-17 April 2022.
Validity of Travel: From 11 April – 30 September 2022
The offer is valid on Qatar Airways Flights from Doha to selected online destinations and they are:
Adana, Adelaide, Antalya, Almaty, Amritsar, Brisbane, Bodrum, Denpasar (Bali), Djibouti, Geneva, Goa, Hanoi, Ho Chi Minh City, Izmir, Kano, London Gatwick, Luxor, Malaga, Melbourne, Multan, Mykonos, Perth, Port Harcourt, Sarajevo, Santorini, Sharm El Sheikh, Sydney, Windhoek.
However, the Promotion doesn't apply to Sydney in the First Class cabin. 
-The Minimum and maximum stay requirements may apply. Therefore it is important to refer to the detailed journey rules.
-Standard child/infant discount applies, and child discounts are not permitted for first-class cabins.
-Taxes are subject to change without prior notice. 
-Tariffs may apply on selected routes, flights, or cabins.   
-Seats are limited and subject to the availability of relevant booking classes. For Economy (Q, T, O) for Business (R) and (A) for First class travel.  
-Existing tickets issued prior to the offer booking period; will not be eligible for the promotional bonus if reissued during the offer period.
-The bonus of Avios will be credited based on the cabin of travel on the first leg of the journey with Qatar Airways.
-The offer is applicable only for flights marketed and operated by Qatar Airways.
-In case of overlapping campaigns, members will earn the highest bonus currency.
-Members may use this offer more than once during the offer period.
-Offer is not applicable for tickets booked prior to the booking period start date and after the booking period end date.
For more information, visit the offer page on the official website of Qatar Airways.