Qatar Airways Named "2022 Five Star Global Airline"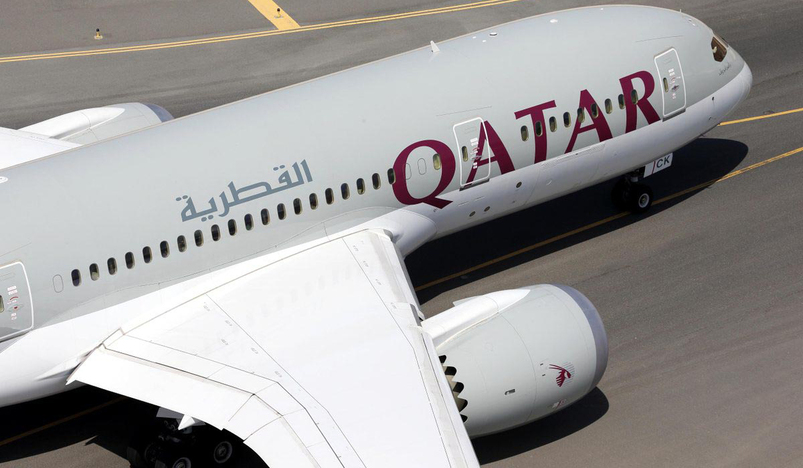 Qatar Airways
Qatar Airways has earned the title of 'World Class' airline and '2022 Five Star Global Airline' at the APEX/IFSA Awards.
Also, Qatar Airways secured two additional awards including APEX Passenger Choice Awards for Best Food & Beverage and Best Seat Comfort. Throughout the pandemic, the airline has been recognized for its continued emphasis on innovation and an unparalleled commitment to creating the most premium passenger experience in the industry.
The 'World Class' rating - created in collaboration with aviation guest experience consultancy Yates and Partners to recognize excellence across a range of different metrics - was announced as a new "North Star" for airlines at the 2021 APEX/IFSA EXPO. These metrics focus on the issues that twenty-first century travelers are most concerned about, from Safety, Wellbeing and Sustainability to Superior Service, Brand Integrity, Space and Comfort, Customer Recognition and Relevance of Cuisine.
To receive a 'World Class' rating, airlines must undergo extensive audits by industry professionals who rate every aspect of the guest experience over many flights, in every class. Qatar Airways was recognized for its "ultimate quality and detail management, generous space and seat concepts and guest experience innovation," as well as "outstanding service, impeccable dish presentations and distinctive design."
As part of the APEX Official Airline Ratings - the first airline rating program based solely on certified passenger feedback - APEX certified nearly one million flights that were rated by passengers across nearly 600 airlines from around the world using a five-star scale. These passengers were also given the opportunity to provide anonymous ratings in multiple subcategories - including Seat Comfort and Food & Beverage - to identify the APEX Passenger Choice Award winners.
HE Qatar Airways Group Chief Executive Akbar Al Baker, said: "Given our relentless commitment to delivering five-star excellence for all passengers, we are honored to be named among the first 'World Class' airlines, as well as a '2022 Five Star Global Airline' in the APEX Official Airline Ratings. We are grateful that the industry and our passengers are recognizing this commitment as they fly to our more than 140 destinations around the world."
"After navigating the most challenging era in the history of aviation, these awards speak to the fact that, at Qatar Airways, our passengers always come first. Whether its leading the industry to help take people home when they needed us most or creating an unsurpassed passenger experience that enables leisure travelers to begin enjoying their vacation the moment they step onto our aircraft, we've kept passengers safe while still offering the five-star product that Qatar Airways is renowned for. As we strive to be the airline of choice for global travelers looking to explore with the World's Best Airline, via the World's Best Airport, these accolades are a testament to our efforts as the airline that passengers can rely on."
Rossen Dimitrov, Chief Officer Customer Experience for Qatar Airways, said: "At Qatar Airways, we continue to place an even greater emphasis on product development and customer experience for the benefit of our passengers. Throughout the pandemic, Qatar Airways was diligent in ensuring that our industry-leading onboard experience was never compromised while also providing the highest possible level of health and safety standards that safeguard the wellbeing of our passengers both on the ground and in the air. This is evidenced by passengers naming Qatar Airways as the Passenger Choice Awards winner for both Best Food & Beverage as well as Best Seat Comfort."
APEX partnered with TripIt from Concur to gather anonymous passenger feedback based on neutral, third-party passenger feedback and insights to honor the most innovative approaches to business in passenger experience, with a focus on the organizations that go above and beyond to provide an incredible passenger experience. Qatar Airways has proven its resilience and flexibility to exceed its passengers expectations as they return to the skies to see friends and family, take leisure trips and start traveling on business once again.
SOURCE: QNA