Qatar Airways Holidays launches travel packages for Expo 2023 Doha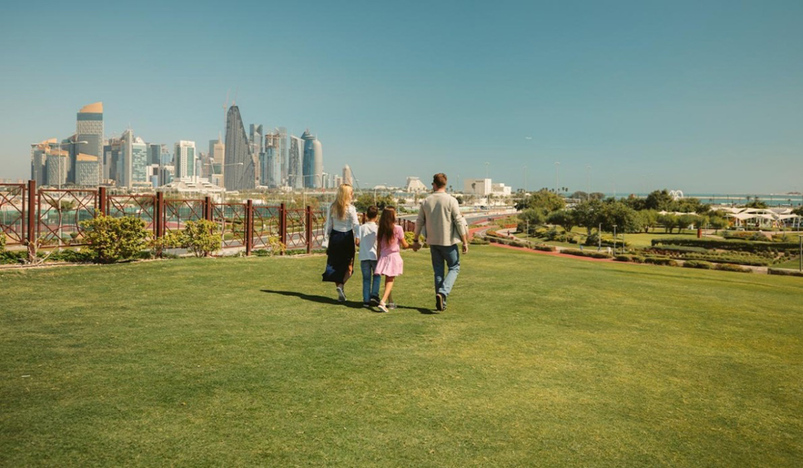 Qatar Airways Holidays
With the spotlight on Doha as the first city in the Middle East and North Africa to host an A1 International Horticultural Exhibition, Qatar Airways Holidays has launched flight-and-hotel packages with complimentary access to Expo 2023 Doha. 
In its press statement, it added, "Travellers can expect to venture into the future of sustainability and innovation, while also enjoying Qatar's year-round sunshine—making it the ideal family getaway. With unbeatable package pricing, transform your Expo 2023 Doha experience into an unforgettable adventure."
Expo 2023 Doha, which is expected to attract an estimated 3 million visitors from around the globe, will take place at Al Bidda Park, overlooking the azure waters of the Arabian Gulf. The six-month event will run from October 2, 2023, to March 28 , 2024 and offer visitors rich experiences, from beautiful gardens to art and diverse cuisines. 
Qatar Airways Holidays is offering an all-inclusive package which will includes flight tickets, accommodations and complimentary access to the immersive world of Expo 2023 Doha. 
Highlights of these packages are:
- Return flights, hotel accommodation, and complimentary Expo entry.
- The chance for Privilege Club members to collect both Avios and Qpoints on these curated packages.
- Members from select countries have the flexibility to book packages using Cash + Avios.
Qatar Airways Group Chief Executive, HE Akbar Al Baker, said: "Expo 2023 Doha is set to be a hub of cultural, environmental, and technological marvels. As the Official Strategic Partner, Qatar Airways is committed to facilitating a seamless travel experience for international guests, showcasing Qatar's signature hospitality and extending a happy welcome to all destinations into one hub at Expo 2023 Doha."
For travellers seeking a premium journey, Qatar Airways Holidays offers a range of packages that go beyond standard options. The Expo 2023 Doha travel package can be accessed here: qatarairways.com/expo 
Qatar Airways Holidays also offers stopover packages, giving travellers the perfect opportunity to explore the Expo excitement en route to your final destination. Premium and Luxury Stopovers start from as low as USD 23 per person and can be booked on qatarairways.com/stopover.