Qatar Airways Cargo Marks 20 Years of Committed Freighter Operations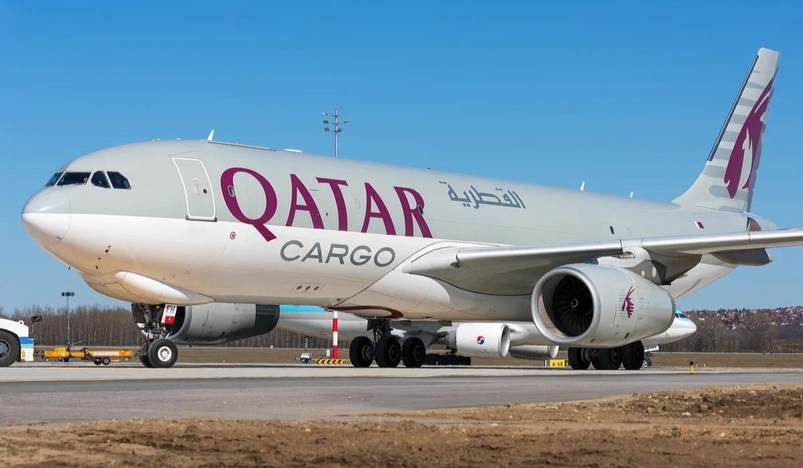 Qatar Airways Cargo Celebrating 20 Years of Freighter Operations
Doha, Qatar: Qatar Airways Cargo has achieved remarkable growth and transformation over the years, establishing itself as the world's premier air cargo carrier with an expansive fleet and a robust global network. To commemorate this incredible journey, the airline reflects on its significant milestones and innovations.
In 2003, Qatar Airways Cargo marked a pivotal moment by adding its first freighter to the fleet, an Airbus A300-600 converted from a passenger aircraft. This marked the beginning of regular flights to destinations like Amsterdam, Chennai, and New Delhi. Fast forward to today, the cargo division operates flights to over 160 destinations in the belly-holds of passenger planes and more than 70 dedicated freighter destinations, boasting a fleet of over 200 passenger aircraft and 31 cargo-dedicated freighters.
Elisabeth Oudkerk, Senior Vice-President of Cargo Sales and Network Planning, expressed gratitude and joy, stating, "As Qatar Airways Cargo celebrates 20 years in the freighter operations business, we extend our sincere thanks to our loyal customers for continuously placing their trust in our services. We take immense pride in our history and eagerly anticipate contributing to the promising future of air freight."
Over the past two decades, Qatar Airways Cargo has continually expanded its fleet, network, and service offerings, earning its place as the world's top cargo carrier. With the introduction of its Next Generation strategy, the airline has redefined its role in the air cargo industry by bringing fresh and innovative approaches to its network and operations. This includes improved products and services, cutting-edge technology, a strong commitment to sustainability and diversity, investment in existing talent, and attracting new talent.
Under the comprehensive transformation known as The Next Generation, Qatar Airways Cargo has achieved several significant milestones, including becoming the world's first airline to complete the suite of IATA CEIV certifications, establishing the Kigali Africa hub in partnership with RwandAir, and introducing innovative products such as Pharma, Fresh, Courier, and SecureLift.
Furthermore, Qatar Airways Cargo's focus on customer experience and innovation has made it a preferred partner for businesses worldwide. Early adoption of digital transformation has led to the successful launch of a new website and a state-of-the-art ebooking portal called Digital Lounge. The airline has also formed partnerships with marketplace platforms, delivering added value to its customers. Additionally, Qatar Airways Cargo is committed to sustainability through its WeQare program, championing initiatives like 'Rewild the planet' and introducing a CO2 emission calculator.
As Qatar Airways Cargo enters its next decade, it remains devoted to digitalization and sustainability, and it eagerly anticipates continuing to lead the way in air cargo innovation and customer-centric solutions.
To celebrate 20 years of freighter operations, Qatar Airways Cargo has created a timeline of its history, which can be viewed at qrcargo.com/s/company/our-history.