Qatar Airways announces The Ultimate RCB Fan Experience Travel Packages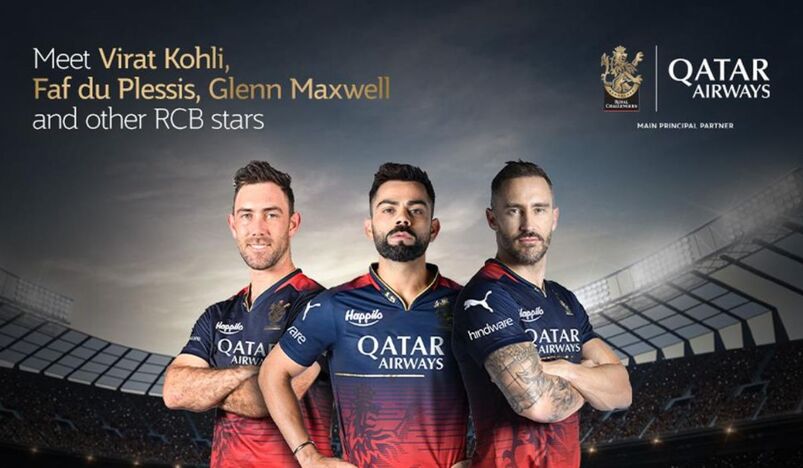 Qatar Airways announces The Ultimate RCB Fan Experience Travel Packages
Qatar Airways welcomes Cricket Giants - Royal Challengers Bangalore to its diverse sports sponsorship portfolio as their Main Principal Partner and launches exclusive Ultimate Fan Packages with Qatar Airways Holidays.
The packages provide fans a once-in-a-lifetime chance to interact with their favourite RCB players and witness the team play on May 21 in Bengaluru. With the purchase of a package, cricket enthusiasts will have access to an in-person meet and greet with India's Virat Kohli, South Africa's Faf du Plessis, Australia's Glenn Maxwell and many other RCB stars.
Fans can now secure Ultimate Fan Packages – inclusive of Qatar Airways return flights, premium hotel options, match tickets, access to hospitality lounges and various more exciting experiences.
Qatar Airways Group Chief Executive, H E Akbar Al Baker said: "Qatar Airways is honoured to continue providing cricket fans with the best and most unique experiences. These travel packages are designed to give supporters the once-in-a-lifetime opportunity to meet, take photos, and get autographs from Royal Challengers Bangalore stars; plus watch the team practice prior to their match. Not only do these packages give fans the best seats in the stadium but also an opportunity to explore the beautiful city of Bengaluru."
The packages comprises a four-night stay at the JW Marriott Bengaluru from May 19-23, inclusive of breakfast and return flights in Economy or Premium Class, starting at QR4,700 per person.