Qatar Affirms Continued Support for Lebanon and Its People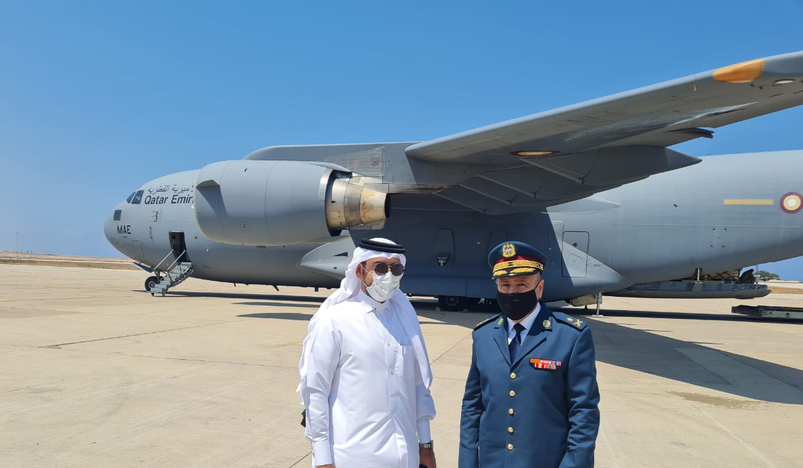 Qatar Aid to Lebanon
The State of Qatar participated on Wednesday in the international conference supporting the Lebanese people, organized by the French Republic and the United Nations via videoconference.
In the conference, the State of Qatar was represented by HE State Minister for Foreign Affairs Sultan bin Saad Al Muraikhi.
In a recorded speech before the conference, His Excellency renewed the State of Qatar's affirmation of its continued support for Lebanon and the brotherly Lebanese people, who are capable of withstanding crises and overcoming this ordeal thanks to their strong will as well as the support of the international community.
HE the State Minister for Foreign Affairs pointed out that in response to the humanitarian duty and the ensuing solidarity from the bonds of brotherhood, HH the Amir Sheikh Tamim bin Hamad Al-Thani announced during the Paris Conference for donors, held in August 2020, that the State of Qatar will be allocating $50 million to support the sisterly the Lebanese Republic.
Al Muraikhi affirmed that since the first day following the disaster of the Beirut Port, the State of Qatar was quick to establish an air bridge that included 13 planes loaded with hundreds of tons of aid, dispatched a team from the International Qatari Search and Rescue Group of the Internal Security Force (Lekhwiya) and established two fully equipped field hospitals with a capacity of 1,000 beds.
His Excellency explained that based on Qatar's belief in sustainable development goals, Qatar Fund For Development (QFFD) in cooperation with a number of international organizations, provided many projects, including financing the Lebanese Humanitarian Fund established by the UN, and the restoration of nearly 80 educational buildings in cooperation with UNESCO.
He also noted that QFFD provided scholarships for 400 male and female students for five years with a contribution of more than $5 million, adding that the old building of the Karantina Hospital in Beirut was reconstructed and prepared to accommodate patients with heart, cancer, kidneys, and other diseases, and it also provided over 30,000 doses of vaccine to combat the COVID-19 pandemic.
Al Muraikhi said that the Qatari Armed Forces allocated support for the Lebanese Army to obtain the COVID-19 vaccine, in addition to 70 tons of food per month for a year.
HE State Minister for Foreign Affairs thanked the government of the Republic of France and the Secretary-General of the United Nations for organizing this important conference, which is being held at a time when Lebanon is going through a severely serious crisis that requires the international community to stand by it in order to overcome these multifaceted ordeals, which were exacerbated by the disaster of the Beirut Port explosion.