Qatar adds quarantine packages for domestic staff, workers in shared accommodation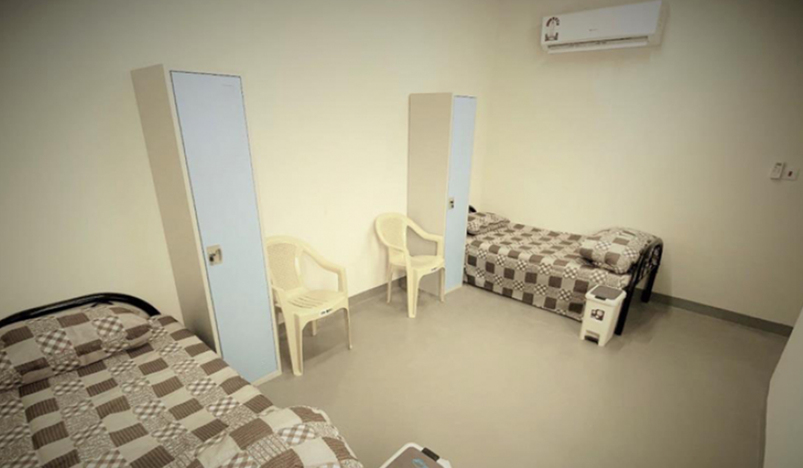 Qatar adds quarantine packages for domestic staff, workers in shared accommodation; Cheapest option cost QAR 105 per day
Discover Qatar, the website through which quarantine packages has to be booked before arriving in Qatar, has launched a new 14-night quarantine packages for domestic staff, company sponsored and other workers in shared motel accommodation.
This is in addition to the hotel quarantine packages, where residents returning to Qatar can choose 7-day packages in 3,4 or 5 star hotels.
The motel 14-night package (CLICK HERE) is available at Mekaines Motel, which is a budget motel providing comfortable rooms and is located in Alsheehaniya, Mekaines area on Salwa Road. Rooms feature a shower with hot and cold water, amenities and a kettle.
Accommodation is available in the following categories:
-  Male only single rooms
-  Male only shared accommodation
-  Female only single rooms
-  Female only shared accommodation
Rooms must be booked at least 48 hours before arrival.
Maximum 3 people per booking.
All people on the same booking must be on the same arrival flight, and must book the same room type.
From August 1, those with a sponsored Work Permit/Employment Visa may also return to Qatar. An employer who wants to make a Group booking for 10 or more individuals can contact Discover Qatar after receiving the approval for staff to return.
For individual booking in dormitory accommodation, after obtaining approval to enter Qatar by applying through the Qatar Portal, you can book 14 nights' quarantine in this shared motel accommodation.
Cost of accommodation starts from QAR 105 per day. This includes 3 meals a day, breakfast, lunch and evening meal, plus one-way coach transport from Hamad International Airport to the accommodation. The coach will operate throughout the day, and may involve a wait at the airport.
For shared accommodation it will cost QR 2160 for 14-night package and QR4302 for single room.
READ: Qatar adds more hotel options to self-funded quarantine on arrival; Cheapest option cost QR 1,950 per person 
For individual bookings, an additional QAR 700 per person shared room/QAR 1400 per person single room insurance premium will also be taken at the time of booking. This will only be used if the quarantine period is extended for more than 14 nights, for example in case of a positive Covid-19 test. If an extension is not required, the deposit will be refunded in full. The insurance premium can also be retained to cover any damages to the room. For group bookings, the amount of deposit will vary dependant on the number of individuals on the booking. 
If employers need to make a booking for 10 people or more, they need to call +974 5550 2246 or email holidays@qatarairways.com.qa.