Qatar 2022: Organizers Aim to Deliver A Zero Waste to Landfill Tournament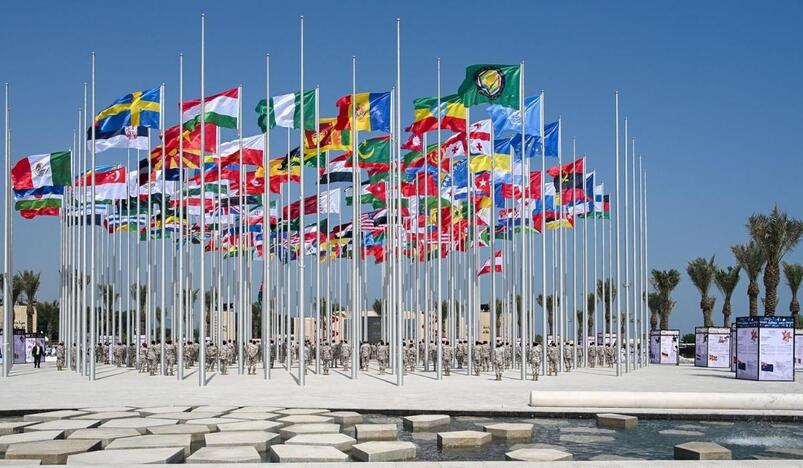 Qatar 2022: Organizers Aim to Deliver A Zero Waste to Landfill Tournament
With the FIFA World Cup Qatar 2022 fast approaching, the Supreme Committee for Delivery & Legacy (SC) is aiming to deliver a zero waste to landfill event.
The overarching goal is to ensure all the waste generated at stadiums and fan zones is recycled, composted or converted to green energy.
"With the responsibility of hosting the FIFA World Cup came an even larger responsibility to avoid leaving an impact on Qatars environment. We started early in our journey to try to minimize the amount of waste being sent to landfill," said the SCs Sustainability Executive Director, Eng. Bodour Al Meer.
"During the design and construction of our stadiums, significant focus was placed on minimizing and recycling construction waste. During the operations of our stadiums, the focus is now on avoidance, minimization, segregation, recycling and recovery," added Al Meer.
Work to deliver this achievement forms a critical part of the FIFA World Cup Qatar 2022 Sustainability Strategy. Extensive testing took place during the FIFA Arab Cup 2021.
Waste generated from the 19-day tournament was segregated into organic, plastic, metal, electronic and cardboard. Remaining waste was sent to the Ministry of Municipalitys Domestic Solid Waste Management Centre for further treatment in a waste-to-energy plant. During the tournament, each stadium recycled at least 42% of the waste generated, with the remainder converted to green energy.
"Our work in the Arab Cup proved we can deliver a large-scale event without sending waste to landfill. Our goal is to replicate this success during the World Cup and set a new standard in hosting sustainable mega sporting events," said Al Meer.
"While we will continue to do our best, waste is everyones responsibility. Therefore, we encourage fans to support our efforts by putting their waste in the correct bin," added Al Meer.
(QNA)