Qatar's Ashraf Al Saifi wins hammer throw silver medal at Asian Games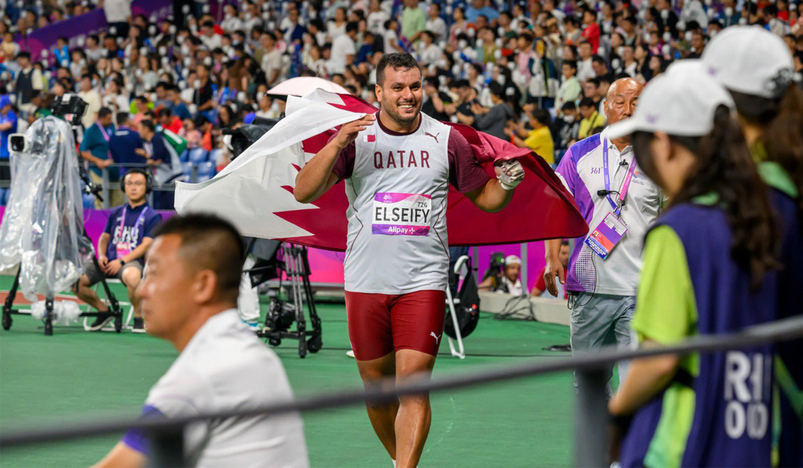 Ashraf Al Saifi
Qatar's Ashraf Al Saifi won the silver medal in the hammer throw competition on Saturday at the Asian Games held in the Chinese city of Hangzhou.
Al Saifi achieved 72.42 metres as the best attempt among the six attempts, while the gold medal went to Chinese Qi Wang, who achieved 72.97 metres, and the bronze medal was won by Uzbek Khojayev, recording 70.79 metres.
The silver medal is the fifth for the Qatari delegation in Hangzhou, after the beach volleyball team's gold, the skeet shooting silver, and the skeet shooting bronze for the mixed doubles category. It is also the first medal for Qatari Athletics.
Qatar Athletics participates with a group of distinguished athletes in 16 track and field disciplines.
Al Saifi expressed his happiness at winning the silver medal and said the reason for his victory was due to the great interest of Qatari officials and their support for the athletes. He indicated that he was looking forward to winning gold in the challenges ahead.