QA flight carrying over 230 passengers land in Qatar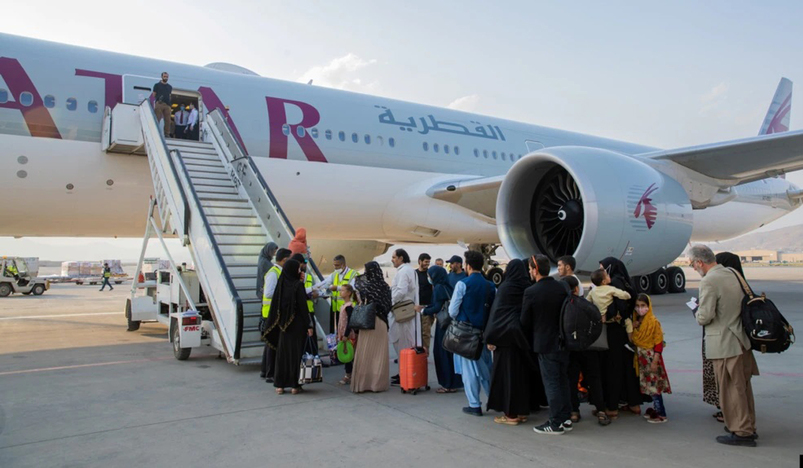 Qatar Airways
The latest evacuation flight from Kabul has landed at Hamada international airport yesterday evening carrying 230 passengers. 
In a Tweet, Qatar's Assistant Foreign Minister H.E. Lolwah bint Rashid Al Khater has announced that the 5th passengers' flight took off from Kabul airport (HKIA) carrying more than 230 passengers mostly Afghans.
In another tweet, aviation analyst and broadcaster Alex Macheras has announced the same, saying:
"Now: I'm at Hamad International Airport where the latest #Afghanistan evacuation flight has just landed from Kabul. It's the second largest evac flight (in terms of passengers carried) since end of August," he tweeted.
"Afghan citizens arriving on this Boeing 777 here in Doha from Kabul — from here they'll be transported to part of the World Cup accommodation that's currently hosting Afghan evacuees since the Taliban takeover," he added.