Princess Ameera Al-Taweel married another billionaire Khalifa bin Butti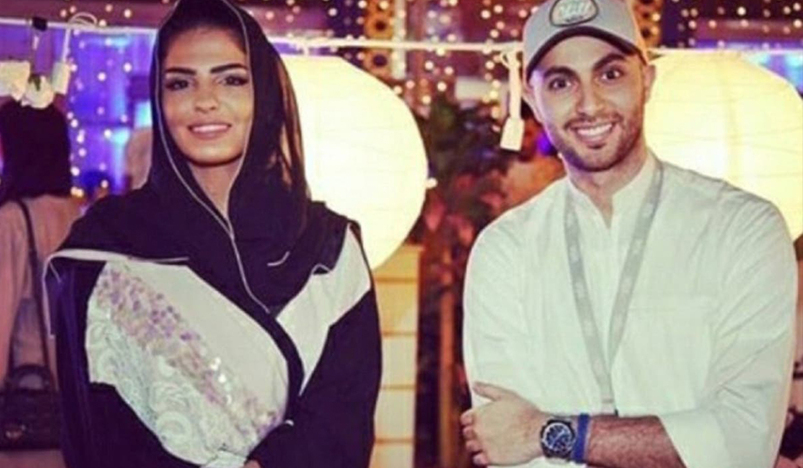 Princess Ameera Al-Taweel married another billionaire Khalifa bin Butti
1st Husband – Prince Waleed bin Talal: Princess Ameera bint Aidan bin Nayef Al-Taweel Al-Otaibi who is commonly known as Ameera al-Taweel in western countries is a famous princess of KSA, ex-wife of Prince Al-Waleed bin Talal and a well-known philanthropist.
Princess Ameera is the ex-wife of Prince Al-Waleed bin Talal. She was his fourth wife and both got married in 2008. However, the two politely got separated in 2013. They still are good friends and have never talked ill about each other.
2nd Husband – Khalifa bin Butti al-Muhairi: Perhaps the most famous princess of Saudi Arabia, Princess Ameera Al Taweel has gotten married to the billionaire Khalifa Bin Butti Al Muhairi. The two tied the knot on September 9th, 2018. The marriage took place at the Château de Vaux-le-Vicomte outside Paris.
Khalifa bin Butti al-Muhairi, aged 39 is a UAE based resident and is a billionaire. His worth is approximately $2 billion. He is the founder of the KBBO investment group. The billionaire businessman has married the 34 years old Saudi Princess in a discreet ceremony held in Paris.
A lavish wedding ceremony: Oprah Winfrey and Gayle King were the prestigious guests at the wedding. There were also people from the United Nations who attended the wedding ceremony in Paris. Princess Ameera is a philanthropist who works for human rights.
She has also worked with the members if UN, Clintons, Queen Rania of Jordan and the members of the British monarchy for the sake of awareness and granting of women rights in the Middle East. The wedding was reportedly and expectedly a lavish one.
Her Jewelry worth $1 million was stolen from the hotel: The newlywed couple was staying at the prestigious suite in Ritz. Everything was going fine until a news broke that a princess staying at the Ritz suite has informed that her jewelry worth $1 million has been stolen.
The name was not disclosed to the media, yet it is believed that it is Princess Ameera, the newlywed, who reported about the stolen jewelry. Well, why shall we believe that it wasn't Princess Ameera? You see, that not everyone holds such expensive jewelry while traveling other than a millionaire bride!
The case has been under investigation: This is what Princess Ameera is right now! The newlywed must be equipped with expensive jewelry for her big day. The Jewels were missing a day after the wedding night, however, the incident was reported 3 days later. The case is being investigated with no updates on the thief.
However, the police say that there are no signs of break-in as the lockers and windows are enacted. The jewelry was not kept in the room's safe. This is the second time in a year that a robbery has taken place at the Ritz Paris. The Ritz Paris has not commented over the issue.