Prime Minister Opens FIFA World Cup Qatar 2022 Security Last Mile Conference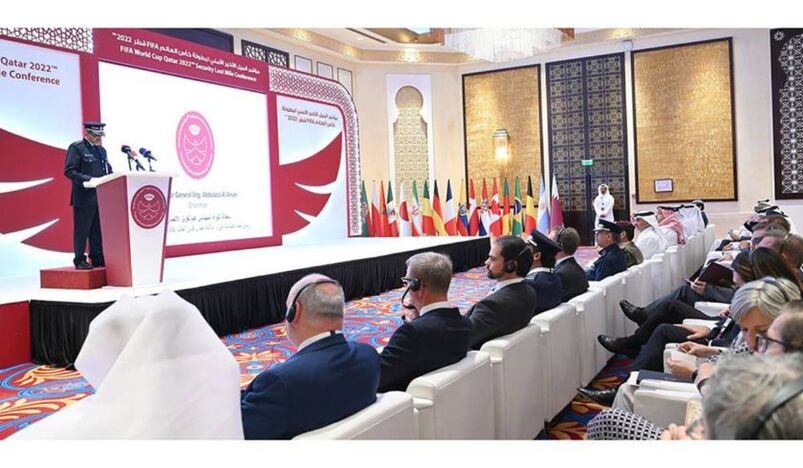 FIFA World Cup Qatar 2022
HE Prime Minister and Minister of Interior and Chairman of the Security Committee for the FIFA World Cup Qatar 2022 Sheikh Khalid bin Khalifa bin Abdulaziz Al-Thani opened Sunday morning the FIFA World Cup Qatar 2022 Security Last Mile Conference at the Intercontinental Hotel Doha.
This conference outlines Qatar's security readiness to host the World Cup, enhance police cooperation, and follow up on the implementation of security plans and strategies in cooperation with partners at the local, regional and international levels.
The opening of the conference was attended by a number of Their Excellencies the ministers, senior officials at the Ministries of Defense and Interior and Ambassadors accredited to the State, with the participation of more than 40 delegations from the qualified countries, international and regional organizations and guests of the country.
Source: QNA