Prime Minister Inspects Abu Samra Border Crossing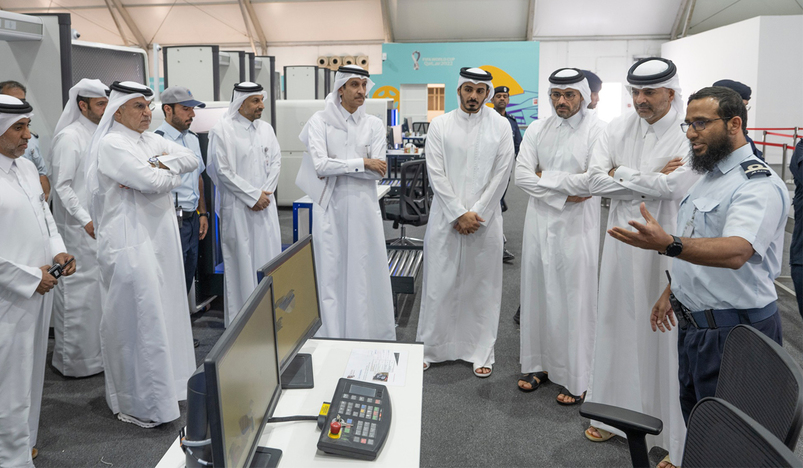 HE Sheikh Khalid bin Khalifa bin Abdulaziz Al-Thani
HE Prime Minister and Minister of Interior Sheikh Khalid bin Khalifa bin Abdulaziz Al-Thani made an inspection tour in Abu Samra border crossing to follow up the expansion and development process of the border crossing, and its readiness to receive the fans of the FIFA World Cup Qatar 2022.
His Excellency began the tour at the border crossing, by inspecting its reception halls and the facilities and equipment, which designed and built on the latest technologies, in order to facilitate the process of receiving the tournament's fans, the Country's guests and visitors.
His Excellency also listened to an explanation on the border crossing's absorptive capacity and the work mechanism in it, in addition to the advanced services and protection systems used in it. During the inspection tour, he was also briefed on security and safety procedures, and equipment to facilitate the arrival of fans participating in the World Cup.
HE Prime Minister and Minister of Interior was accompanied by a number of Their Excellencies senior officials in the security sector and the implementers of Abu Samra border crossing expansion project.
(QNA)