Post Malone Live Concert in Qatar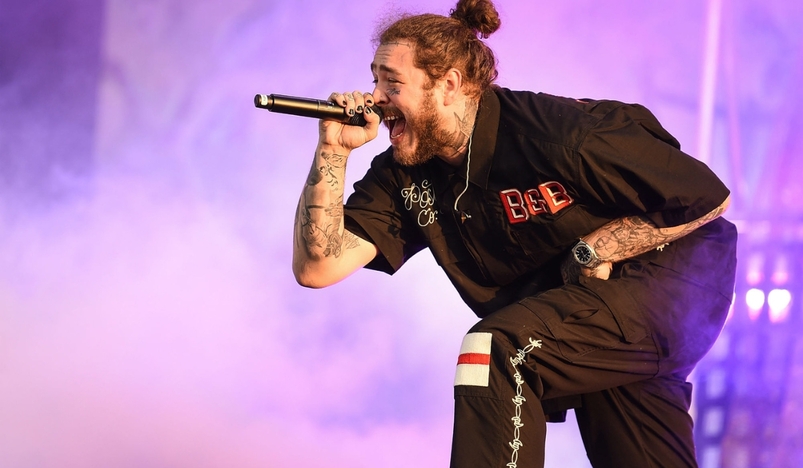 Post Malone Live Concert in Qatar
International rapper, singer and songwriter Post Malone will be headlining the star-studded Qatar Fashion United by CR Runway on December 16 at 974 Stadium, tickets to which can be purchased at Q-Tickets.com
Post Malone is one of the bestselling contemporary artists at present with over 80 million records sold and several Billboard charts records. His song "Circles" set the record for longest climb to number one (41 weeks) on the Adult Contemporary chart by a solo artist and his accolades include 10 Billboard Music Awards, three American Music Awards, one MTV Video Music Award, and nine Grammy Award nominations. Malone's collaborative track 'Sunflower' with Swae Lee became the highest-certified single in Recording Industry Association of America (RIAA) history with 17-times platinum with 2.4 billion streams worldwide. Some of his other hits- Psycho, Rockstar and Congratulations, amongst others have made him a fan favorite over the decade.
Commenting on having Post Malone perform here, Saad Saleh Al Hudaifi, Head of Qatar Creates, said: "Bringing Post Malone to Qatar for the first time is an exciting moment for Qatar Creates and a crucial part of our FIFA World Cup Qatar 2022™ journey. His performance tops a thrilling lineup of global talent in fashion and music at Qatar Fashion United by CR Runway. With this historic event, we are creating a meeting point for fashion, music, art and culture at an unmatched scale that will reach audiences worldwide." 
The concert will round off a monumental celebration of fashion, culture and music, featuring more than 150 designers and brands on the world's biggest catwalk. 
In addition, four choreographed runway presentations, followed by show-stopping performances by Post Malone and other acclaimed artists, including DJ Snake, Nancy Ajram, Kadim Al Sahir, Khaled, Ozuna and Zakes Bantwini will be presented by Qatar Fashion United by CR Runway with representation from over 50 countries.
Conceived by Her Excellency Sheikha Mayassa bint Hamad bin Khalifa Al Thani, Qatar Fashion United by CR Runway has dedicated all proceeds from the global event to the Education Above All (EAA) Foundation, a non-for-profit organization founded by Her Highness Sheikha Moza bint Nasser that supports education for marginalized children and communities around the world. 
Qatar Fashion United comes as part of Qatar Creates' vision to engage a broad network of global, regional and local stakeholders within an unprecedented schedule of high-profile events that spotlight and celebrate the diversity of cultural activities in Qatar for the FIFA World Cup Qatar 2022™ and beyond. 
The Fashion Show and concert are both sure to be incredible experiences for all fans, and tickets are expected to sell out soon. Hurry up, grab your ticket at www.q-tickets.com