Polls Open in Lebanese Parliamentary Election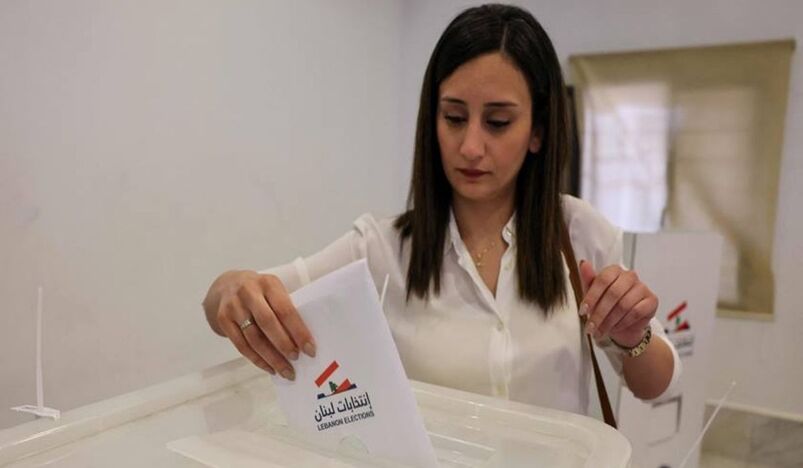 Parliamentary Election
Polls opened on Sunday in Lebanon's parliamentary election after Lebanese expats cast their ballots on Friday and Sunday, amid strict security measures taken by the security forces.
Minister of Interior and Municipalities Bassam Mawlawi stressed the readiness of the security services in the country during the electoral process.
Mawlawi saw that the electoral process is evidence of the Lebanese need to express freedom and democracy, saying that there was nothing about elections boycott during the elections abroad amid the wide participation.
The Lebanese Ministry of Foreign Affairs and Emigrants revealed that the Lebanese turnout rate in the countries of the diaspora reached 63.05 percent. It clarified in a statement that the total number of Lebanese voters abroad in the six continents amounted to 142,041 out of 225,277 registered voters abroad.
The Lebanese are voting inside Lebanon amid official and popular anticipation, as it is the first election to be held after the protests that took place in Oct. 17, 2019, and after the explosion of Beirut Port on Aug. 4, 2020.
The elections also come in light of an unprecedented financial, economic and social crisis in Lebanon's history.
The Lebanese Ministry of Interior announced that the total number of registered electoral lists reached 103, while the number of candidates reached 718, competing for 128 parliamentary seats.
The first tasks entrusted to the new parliament is to form a new government, as according to the Lebanese constitution, the government is considered resigned at the beginning of the term of a new parliament, while the new Lebanese parliament is facing a presidential entitlement because the term of the current Lebanese president, General Michel Aoun, ends on Oct. 31,
Source: QNA