Police Claim Title of Qatar Volleyball Cup for First Time in History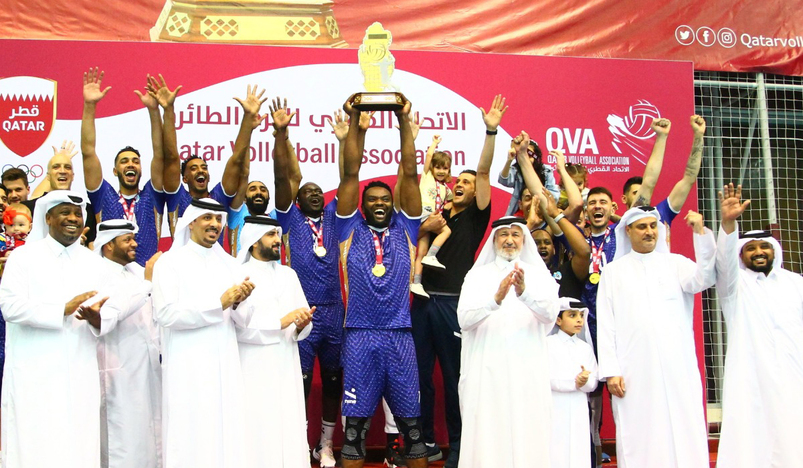 Qatar Volleyball Cup
Police team claimed the title of Qatar Volleyball Cup for 2022/2023 season for the first time in their history after 3-0 win (25 - 23, 25 -19, 26 - 24) over Qatar SC in the final match at Qatar Volleyball Association's hall today.
The Police team won the championship cup, gold medals, and a cash prize of QR 250,000, while the second place team won silver medals and a cash prize of QR 150,000.
HE First Vice-President of the Qatar Olympic Committee (QOC) Mohamed Yousef Al Mana congratulated the two teams for their outstanding performance in the match. He also congratulated the Qatar Volleyball Association for the good organization.
In a statement to Qatar News Agency (QNA) after crowning the winners, Al Mana said that the QOC aims, through its support for Qatari sports in general, to preserve Qatari excellence in sports competitions, especially after the great momentum that Qatar enjoyed following its excellence in hosting the FIFA World Cup Qatar 2022.
His Excellency noted that the QOC, headed by HE Sheikh Joaan bin Hamad Al-Thani, pays great attention to Qatari sports by supporting the federations in order to represent Qatar in the best way in international competitions and forums, and that the QOC's strategy in the coming period aims to realize sports awareness in the Qatari society.
(QNA)