PM, Saudi Minister of Interior Discuss Relations, Security and Combating Terrorism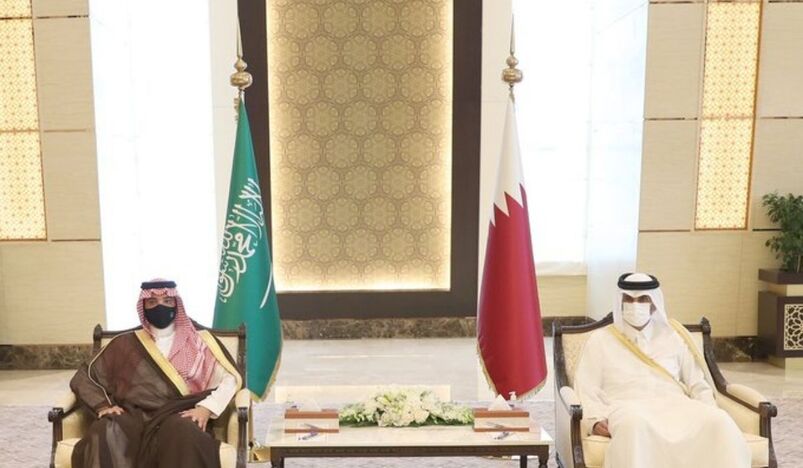 PM, Saudi Minister of Interior Discuss Relations, Security and Combating Terrorism
HE Prime Minister and Minister of Interior Sheikh Khalid bin Khalifa bin Abdulaziz Al-Thani and HRH Minister of Interior of the Kingdom of Saudi Arabia Prince Abdulaziz bin Saud bin Naif bin Abdulaziz Al-Saud held a session of talks Monday morning.
During the session, they discussed bilateral relations between the two countries and ways of developing them, especially in the security and police fields and combating terrorism. The most prominent regional and international developments were also discussed.
The session was attended by a number of Their Excellencies senior officials of the Ministry of Interior.
On the Saudi side, it was attended by a number of Their Excellencies members of the official delegation accompanying the Minister of Interior. (QNA